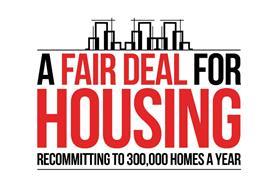 The government has declined to confirm it is committed to its manifesto promise to build 300,000 homes a year, despite claiming that it wants to deliver a significant growth boost to the economy.
Officials at the Department for Levelling Up, Housing and Communities (DLUHC) declined to say whether the administration under new prime minister Liz Truss is still bound to the policy to build 300,000 homes per year by the middle of this decade, which was made in former PM Boris Johnson's 2019 election-winning manifesto.
The refusal to commit to the policy came as the housing secretary Simon Clarke used a weekend newspaper interview to confirm that his department plans to remove local housing targets for individual authorities, as promised by Truss in her summer leadership campaign.
Asked by Housing Today whether the government was committed to the 300,000 homes-a-year build pledge, and will bring forward policies to implement it, a spokesperson for DLUHC issued a statement setting out the plans, such as Investment Zones, contained in the chancellor's "mini budget". It said: "Our plans will drive economic growth across the country with the support of local people.
"Investment Zones will liberalise planning and accelerate development to deliver the homes and opportunities that our country needs."
The statement added that the Zones would not weaken the government's environmental ambitions and will only be chosen with local consent, but it did not address the issue of the 300k target. When pressed again on the 300,000 homes issue, the spokesperson just pointed again to the original statement.
The refusal to commit to the 300,000-home target comes despite the government coming under increasing pressure to justify exactly how it will grow the economy in the wake of the financial turbulence sparked by last month's mini budget, with markets sceptical that the government will hit its forecast growth targets.
One senior housing industry figure said: "The government needs to put turbo-boosters under the economy. And housebuilding always contributes to big increases to GDP when it expands. It seems telling of the chaos in government that they can't get any formal commitment out in public."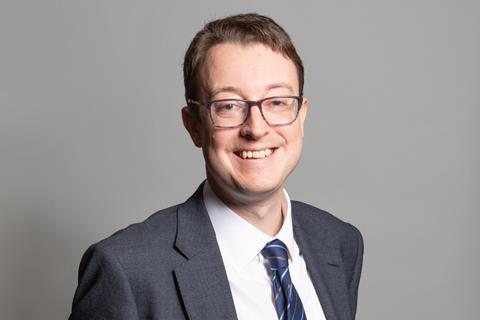 The news comes after Simon Clarke gave an interview to the Times this weekend in which he discussed forthcoming planning reforms, which ministers have been referring to when asked to identify forthcoming "supply side" reforms that are likely to boost growth. He suggested that existing residents in an area are likely to be given stronger incentives to accept nearby development, in a bid to allow more growth once housing targets have been removed.
See also>> Conservative conference: Industry calls for stability – but U-turns and uncertainty continue
He said opponents of planning reforms were right to want to focus growth on brownfield rather than greenfield land, but said Britain hadn't built enough homes since the time of Harold Macmillan, and insisted: "In removing those targets, can we in any way back away from the fact that we need to build homes? No we can't.
"We are working on a package of measures to try and go with the grain of people's instincts on this. For too long housing policy is something that Whitehall has sought to do to communities rather than with."
Chancellor Kwasi Kwarteng's Growth Plan said the government will, this autumn, "set out its vision to unlock homeownership for a new generation by building more homes in the places people want to live and work and by getting our housing market moving". However, the only policy that is certain to be in the package, the abolition of top down local housing targets, is thought by most commentators as likely to reduce supply.
Clarke told the Times that the fact that the amount of Green Belt was now much larger than it was when Mrs Thatcher was in power 40 years ago was "an extraordinary state of affairs". He said: "This country has got issues with housebuilding. But we also need to protect the spaces that people love and to avoid a sense that the government is threatening the very things that make communities nice places in which to live."
The Times said he wanted to "create incentives for residents to support development". He said: "What I would like is to have a system … whereby if you're a resident of X community there is something in it for you about a new settlement in your area."
A spokesperson for the Home Builders Federation said: "Recent years has seen a doubling in housing supply, but we are still well short of the 300,000 homes a year it is generally accepted need to be built.
"Building more helps address the social issues our housing shortage has created but also creates jobs, investment and economic activity in all areas of the country. Government needs to be ambitious with its policies and targets if it is to create an environment within which the industry can deliver the homes the country needs. "
A Fair Deal for Housing campaign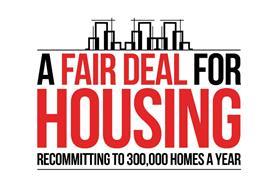 Housing Today believes the government should not back away from its manifesto pledge of building 300,000 new homes a year by the middle of the decade. We badly need more homes and a lack of supply is a major factor in creating problems of affordability for both buyers and renters.
Over the next few months, Housing Today will be exploring potential solutions to help us ramp up housebuilding to 300,000. These are likely to, include different ways of working, funding asks of government and policy ideas that could boost housebuilding.
We want to hear from you: what do you think can make a difference at a policy level?
What can the industry do better?
We believe that, with the right commitments from ministers and the industry, it is possible to build more homes and help the government to meet its objectives to "build beautiful", improve quality and safety, boost home ownership and level up the UK.
Click here to find out more about the campaign
To contribute ideas to our A Fair Deal for Housing Ideas Zone database, click here.