The government is pressing ahead with the controversial building safety levy designed to raise £3bn through a planning charge on private development by issuing a consultation on how the levy will operate.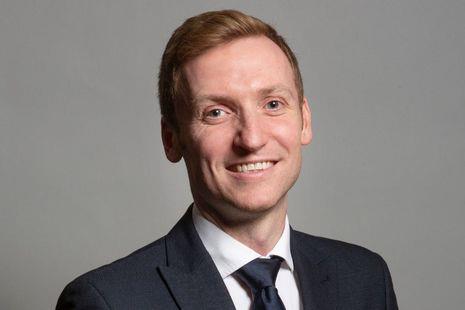 The consultation issued by the Department for Levelling Up, Housing and Communities (DLUHC) said levy rates for the fund, which is expected to raise £3bn over 10 years, could be altered depending on where in the country a building is.
Building owners or developers could pay lower rates in areas where land and house prices are less expensive, suggested the consultation. The housebuilding sector has called the levy "unacceptable".
The money raised is to pay for remediation works needed on 'orphaned' buildings in need of fire safety repairs – ones where the owner cannot be traced or contacted – that are above 11 metres in height.
The consultation said developers of residential buildings will have to pay a contribution regardless of the height of the planned homes.
If they do not, they could be prevented from proceeding with current building projects through the planning system, which the department said could "impact future revenues". It is expected the levy will be paid when developers are seeking planning permission.
The consultation also suggested local authorities were "best placed to act as the collection agents as they have the necessary systems, data, knowledge, and relationships in place with the developer sector".
Affordable homes are likely to be exempt from the levy charge to ensure supply, the government said.
Community buildings, including NHS facilities, children's homes and refuges, including those for victims of domestic abuse would also be exempt, it added.
Lee Rowley, minister for local government and building safety, said: "We have been clear that developers must pay to fix building safety issues and the building safety levy is an important part of making that a reality.
"Today's consultation will give industry and local authorities an opportunity to work with us going forward."
Views are sought from all interested parties on how the levy will work, what the rates will be, who must pay, sanctions and who is responsible for collecting the levy.
The department said it wanted developers of all sizes, building control professionals and local authorities to take part in the consultation.
The levy, first announced in February last year, will be regularly reviewed and adjusted according to changing circumstances, such as wider economic conditions. Plans to extend it to cover all residential buildings were confirmed in April 2022 but the government aims to protect small and medium sized enterprises by excluding smaller projects.
The levy is in addition to the pledges announced earlier this year, under which homebuilders have committed to fix fire-safety defects in buildings over 11 metres they have played a role in developing or refurbishing over the last 30 years in England. This equates to a commitment of at least £2 billion.