The government has been criticised for giving the industry and residents "no certainty" over which buildings should not be able to rely on single staircases for escape in the event of a fire, following the issuing of a new circular on the subject earlier this week.
Architects body the Riba was one of a number of critics of the letter, circulated from the Department for Levelling Up, Housing and Communities (DLUHC), saying the intervention lacked "crucial detail".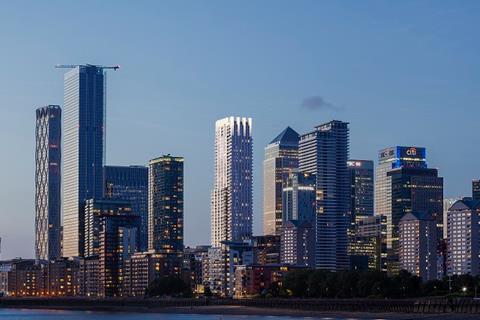 Housing Today reported yesterday that DLUHC had written to councils and building control bodies warning them that it was concerned that designers of "very tall" buildings were mistakenly relying on building regulations guidance to justify using a single staircase as an escape route in the event of fire.
It said, instead, that designers of "uncommon building situations such as very tall residential buildings" should always seek specific evidence to justify such a decision, such as a "detailed fire engineering analysis", rather than rely on the generic guidance in paragraph 3.27 of Approved Document B. This paragraph and associated diagrams states that flat blocks above 4.5m in height can be built with just one means of escape, where all flat doors are within 7.5m from the stairwell.
However, the letter from the department official did not attempt to define what an "uncommon" or "very tall" building was. Specifically, the letter did not refer to the definition of a Higher Risk Building (HRB) contained in the Building Safety Act, which is one over seven storeys or 18 metres.
Simon Allford, president of the Riba, which has long campaigned for additional means of escape in tall residential buildings to be required in building regulations, said: "Whilst the RIBA is pleased to see the Government acknowledge the importance of providing appropriate means of escape, this letter still lacks crucial detail.
"As a sector, we urgently require building regulations and guidance to set out a clearly defined height threshold at which two or more staircases are necessary to provide adequate access for firefighters and evacuation of residents from their homes.
"Until we have that definition, we cannot move forward with certainty."
Chartered fire engineer Steve Cooper, director at real estate consultant Hollis, said it was clear from the way the letter was written that the government was not intending all HRBs to need two staircases, but simply the ones which were "really tall."
"The question is, what's very tall? And the answer is that it's a line that the Approved Document B (ADB) should consider and give guidance on.
"You'd have thought this was something the government would have considered as part of the recent revisions. We need something in ADB really. You can't have things just inferred in there – it needs to spell it out."
Surveyor and fire safety expert Arnold Tarling said the letter was entirely "open-ended" and gave "no definition of what is very tall". He said: "From this, how do you determine between buildings that do and don't need to be looked at in this way?"
"This gives us lots of words, but no certainty. Is the Shard common, or uncommon? It may be uncommon in the UK, but look around the world and that height is pretty common. This leaves it all in the eye of the beholder."
The issuing of the circular follows increasing concern over attempts to design very tall residential buildings with just one staircase, such as the Cuba Street scheme in Docklands by Ballymore, which was eventually redesigned after the Fire Brigade objected.