Tees Valley Lithium plans to build the £200m processing plant at the former ICI Wilton Works to supply critical metals to the fast-growing electric vehicle battery market.
TVL has appointed Wave International, an Australian specialist process engineering and project delivery company, as its lead engineering and technology partner.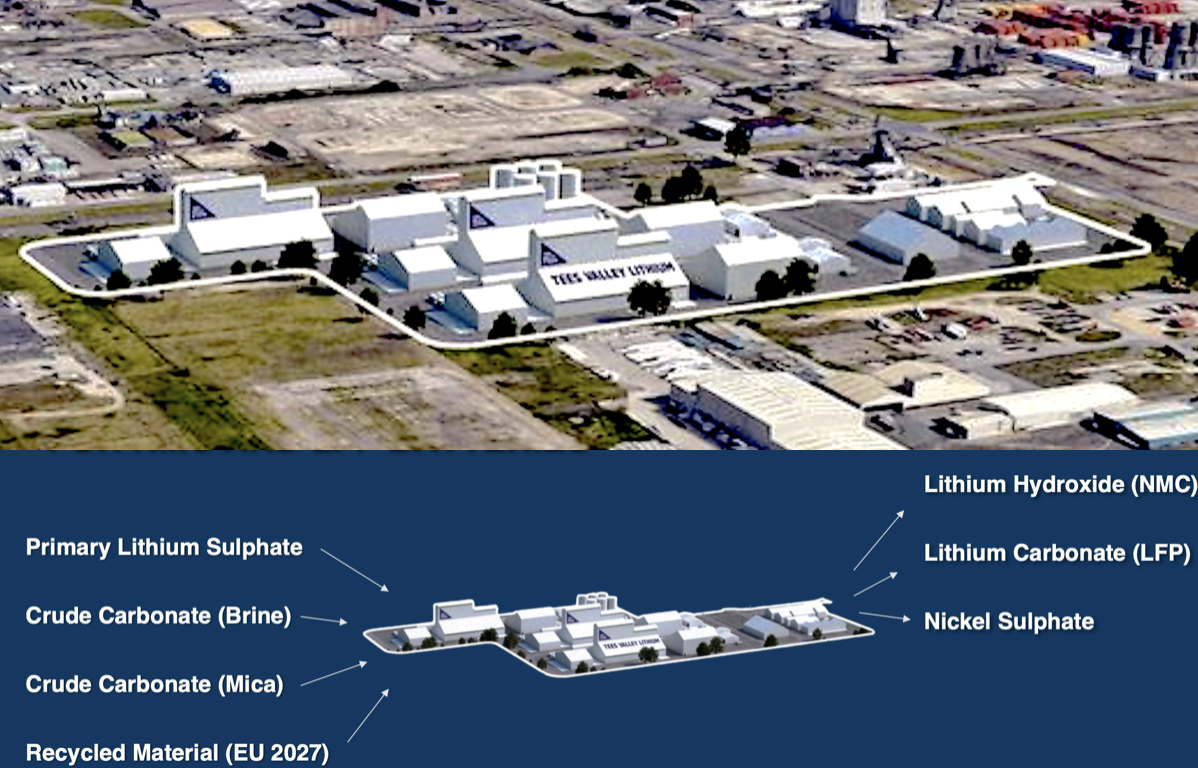 The focus will now be on completing front-end engineering design and forming an engineering, procurement and construction management team for the project.
Ben Houchen, Tees Valley Mayor said: "Tees Valley Lithium is yet another multi-million-pound project, creating good-quality jobs on the Teesside Freeport.
"With plans now approved this shovel ready project will create 1,000 jobs and should be up and running in just a couple of years."
The refinery will help to reduce Europe's dependence on China for critical metals.
Presently, China controls 90% of the world's lithium refining capacity, but will soon begin to produce all of this domestically as part of the Carbon Neutral 2060 plan.
The new lithium refinery is expected to produce enough lithium hydroxide to supply 100% of the UK's forecasted demand by 2030. Furthermore, 35% of its total production will be available for export to other European countries and elsewhere.
Sam Quinn, director of TVL's parent company, Alkemy, said: "We are delighted to have received planning approval, which allows us to quickly complete our engineering studies and to get on the ground and commence construction."
Ryan Hanrahan, Director and CEO of Wave International, said: "This approval is a significant milestone for the combined UK/European green energy industry, with the TVL refinery being the first merchant lithium converter to achieve full approval status in the region."