Gleeson Homes will reduce its roles by 15% under a restructure aimed at cutting overheads by £4m a year.
The housebuilder, which specialises in urban regeneration, is reorganising its business in a bid to become more 'lean' and 'efficient'. It follows half-year results today showing pre-tax profit fell 34% from £24.7m to £16.1m for the six months to 31 December while turnover dipped 1.4% to £171m.
Graham Prothero, chief executive of Gleeson told Housing Today there would be a reduction in headcount of around 15% from its figure in November, the point at which the firm implemented a recruitment freeze.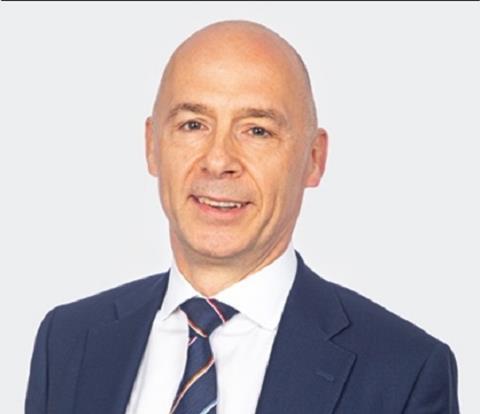 However, he said that around two-thirds of these roles have already become vacant due to people leaving and recruitment being put on hold.
This leaves around 5% of Gleeson's workforce- around 40 or 50 staff- that will be made redundant following a consultation process.
Prothero said the rapid growth of Gleeson had left it "a little bit out of shape because we've had to hire people to keep that delivery up", while the economic situation is making it more difficult to maintain levels of growth.
Gleeson doubled its completions to 2,000 over five years to 2022 and more than doubled its turnover from £147.2m to £334.6m between 2020 and 2022.
He said: "We didn't sacrifice quality of the products or customer service, but we did sacrifice a bit of efficiency. And then we ran into what we saw in September when the market was saying 'we might not want to buy a house for 10 years."
Under Gleeson's new restructure, three divisions will be merged into two, and regional teams will operate in a single structure supported by "lean and focused central services." The redundancies will be people whose roles no longer fit into the new standardized structure.
Prothero said he does not want to "lose a minute" because the recovery could be upon us "before we know". "Let's just reset, tighten the belt, and get ourselves fighting fit and ring ready, so when it does pick up we've got a structure and a set of processes and people that are ready," said Prothero.
Gleeson's slight drop in turnover was due to an 82% drop in revenue through it land business, with Gleeson Homes growing 11% in the half year. However both Gleeson Homes and Gleeson Homes posted a drop in operating profit of 19.1% and 74.5% respectively.
>>See also: Top 50 Housebuilders table
>>See also: UPDATED: List of councils to have delayed plan-making since Gove's targets U-turn
>>See also: Gleeson pins falling sales on mini-Budget debacle
The number of homes sold by the business fell 4.1% to 894, and plots in its forward order book dropped to 319 from 618 last year.
However the firm said there are signs of a recovery in buyer confidence, net reservations in the past four weeks doubling compared to the ten weeks before Christmas.
The firm now expects to build between 1,650 and 1,850 homes in the full year, down on the 2,000 delivered last year. It had previously given a range of 1,600 to 2.000. Its pipeline remains stable at 16,561 plots compared to 16,814 plots in June last year.
Prothero also said Michael Gove's proposed weakening of local housing targets through changes to national planning policy would be a "disingenuous undermining of the country's resolve to build sufficient houses."
He also confirmed that Gleeson will be signing the developer pledge contract to remediate its own blocks within the six-week deadline set by Gove,.