The government's proposed rent cap would hit the income of the largest housing associations in London by a total of £3.5bn over 10 years, 'significantly' reducing development of new homes, the G15 group has warned.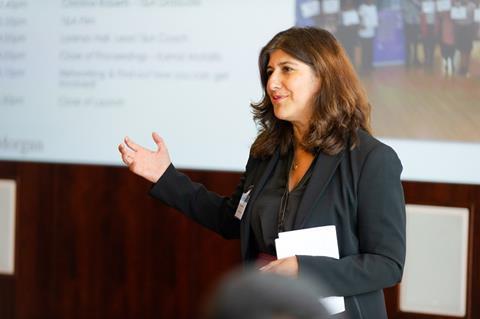 The G15 group of large London-based housing associations, in its response to a government consultation paper, has raised concerns about the Department of Levelling Up, Housing and Communities (DLUHC) plan to limit social housing rent rises in 2023/24.
DLUHC is proposing to limit rises to 5%, with additional options of 3% or 7%. This is instead of allowing rents to increase by September's consumer price index measure of inflation plus one per cent as expected, which would likely have meant a double-digit increase.
See also: Regulator warns housing associations facing rent cap not to neglect landlord services
See also: How do we boost housing association development?
The G15 warned that the impact of the planned cap on its members would be "massive" and would lead to cuts in spending being considered across all activities, including 'significant reductions in new homes built', along with reduced spend on building safety works, improvements to existing properties and decarbonisation. It also said the move would reduce organisations' interest cover and affect financial capacity.
It said a one-year, 5% cap would potentially hit rental income by £13.5bn over 30 years and £3.5bn over 10 years (see table)
Geeta Nanda, chair of the G15 group and chief executive of Metropolitan Thames Valley said: "While ensuring the safety of all the homes we provide is our number one priority, the consequences of low rent ceilings could potentially see planned building safety works slowed down, as well as investment in existing homes having to be delivered over a longer period. Fewer new affordable homes will be built, progress on decarbonisation and retrofitting will be curtailed, and the financial capacity of organisations will be reduced if key ratings and measures are negatively affected."
G15 estimate of rent cap impact on its members

| | Reduction in re-investable rental income over 5 years | Reduction in re-investable rental income over 10 years | Reduction in re-investable rental income over 30 years |
| --- | --- | --- | --- |
| Rent ceiling at 3% | £2.071bn | £4.661bn | £17.959bn |
| Rent ceiling at 5% | £1.516bn | £3.493bn | £13.473bn |
| Rent ceiling at 7% | £1.017bn | £2.380bn | £9.296bn |
Figures are based on an assumption that September's inflation rate will be 11% and that the current rent settlement will remain unchanged until 2025. It assumes a CPI flat increase limit post-2025
Nanda said it is "vital" government acknowledges these impacts and added that it would in any case have been 'extremely unlikely' any association in any case would have applied the maximum permitted increase next year.
She said: "The issues we are looking to balance are some of the most challenging I have seen, or had to grapple with, in the 30 years I have worked in housing. We are approaching this with a commitment to continuing to provide good, safe, and affordable homes that help people to live well.
"However, as anyone can see, there are real risks that need to be carefully considered, alongside ensuring residents are supported in the face of the cost-of-living challenges many face."
The G15's response also calls on ministers to consider uprating social security payments in line with inflation to make it easier for residents on benefits to pay their rent. It has also suggested exempting supported housing from the cap and other measures such as removing VAT on housing association activity, allocating additional grant funding for development and providing a long-term rent settlement post-2025.
Kate Henderson, chief executive of the National Housing Federation earlier this week called on ministers to provide longer term rental income certainty to allow housing associations to build.