Flagship Housing Group is 'monitoring' its development programme after reporting a drop in delivery in the first half of the year and having its financial viability rating downgraded.
The 31,800-home Norwich-based association, in its unaudited results for the six months to 30 September, reported that it built 259 homes in the six months to 30 September, a drop of 14% on the figure for the same period the previous year.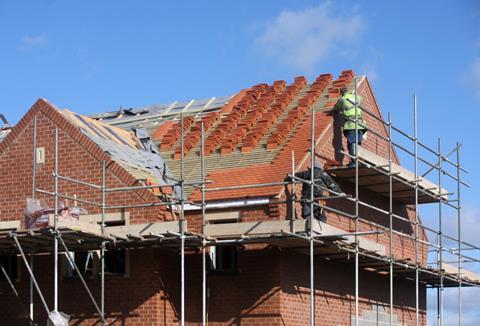 It said the new build market "remains challenging with material shortages, labour supply constraints and construction price inflation all impacting the delivery of new homes."
The update follows Flagship, along with 48 other providers in the last few weeks, having its financial viability rating downgraded from V1 to V2 by the Regulator of Social Housing. V2 means an organisation still complies with the regulatory standard but "needs to manage material risks to ensure continued compliance."
Flagship said: "The group is monitoring its development programme closely to ensure its return on investments remain attractive and enabling it to react proactively to changing economic conditions."
RSH earlier this week said Flagship "has material risks and exposures that it needs to manage. It is increasing investment in its existing homes while at the same time undertaking a development and sales programme."
Flagship had been in advanced three-way merger talks with fellow housing associations BPHA and Futures about creating a 60,000-home association which they believed could provide more homes and improve services.
>>See also: Regulator warns of 'inevitable' reduction in HAs' ability to manage risk
However the plan was shelved in October with three saying in a joint statement citing the "unprecedented" change in the economic environment.
Flagship in its accounts for 2021/22 said it was planning to build 4,000 homes over the next five years, including 3,000 for affordable rent and 1,000 for shared ownership. It has secured a strategic partnership deal with Homes England, securing £92m of grant funding to support the development of 1,500 new affordable homes.
The drop in development for Flagship follows similar reductions in delivery by housing associations announced in recent weeks, including Clarion and Platform.
In today's update Flagship reported a 4.6% increase in turnover to the half-year to £127m which it said was driven by an increase in market sales.