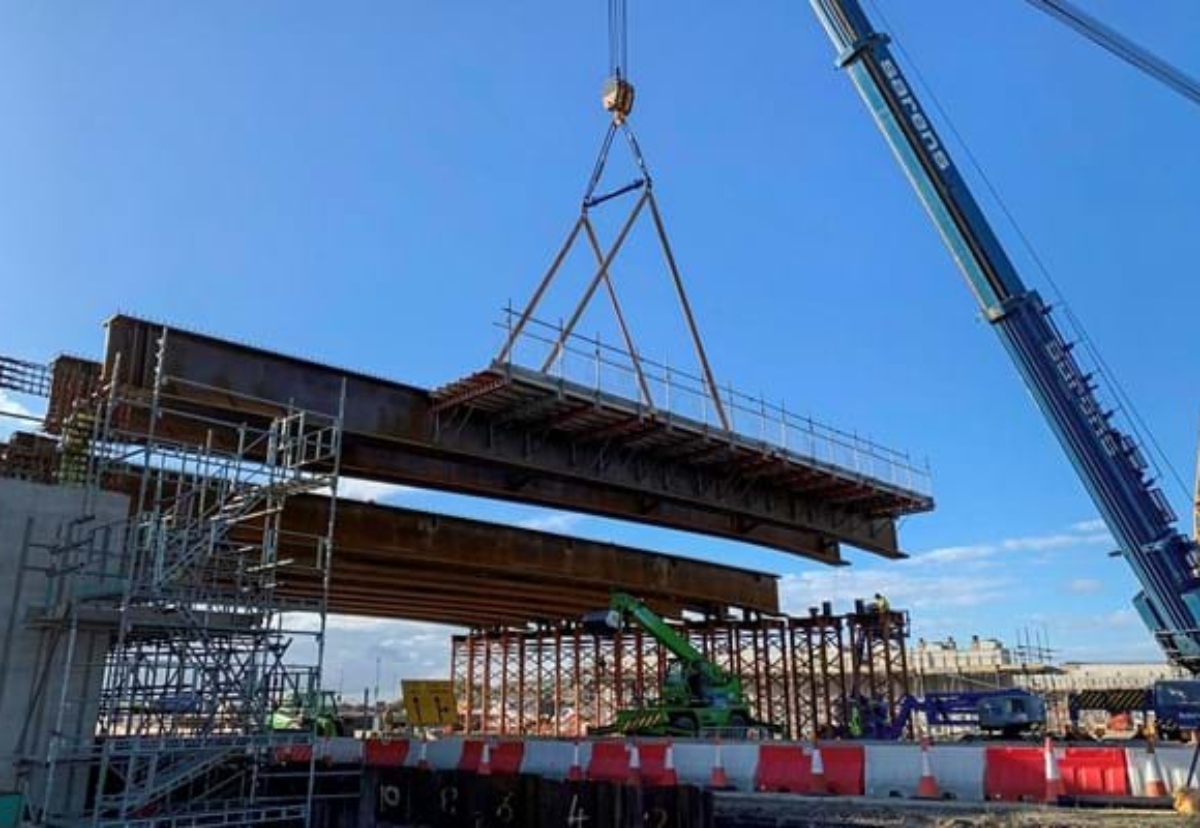 Around 86 road projects feature among the 138 major infrastructure projects that the Government aims to fast-track to get Britain back on the road to recovery.
He pledged "as fast as possible" to accelerate the vast pipeline of projects
aiming to get the vast majority starting construction by the end of 2023.
Although the Chancellor also warned that inclusion in the list did not guarantee funding, planning consent or approval at this stage.
Transport

---

Roads
1. M27 Junction 8
2. A417 Air Balloon
3. M54-M6 Link Road
4. A164/Jock's Lodge Junction Improvement Scheme
5. Tyne Bridge and Central Motorway A167 (M)
6. A1237 York Outer Ring Road Dualling Phase 1
7. A140 Long Stratton Bypass
8. A34 MRN Cheadle – Handforth Improvement Plan Phase 1
9. A350 Chippenham Bypass Improvements – Phase 4 & 5
10. A382 Drumbridges to Newton Abbot
11. A4123 Birchley Island
12. A500 Dualling
13. A511 Growth Corridor
14. A59 Kex Gill
15. A595 Grizebeck Bypass
16. A614/A6097 Corridor Scheme
17. North Hykeham Relief Road
18. A38 Bromsgrove Route Enhancement Programme 36
19. A3102 Swindon Safer Road Scheme
20. A186 Tyne and Wear Safer Road Scheme
21. A35 Weymouth Safer Road Scheme
22. A165 Scarborough Safer Road Scheme
23. A13 London Safer Road Scheme
24. A3056 Isle of Wight Safer Road Scheme
25. A5038 Liverpool Safer Road Scheme
26. A2010 Brighton Safer Road Scheme
27. A625 Derbyshire Safer Road Scheme
28. A35 Devon Safer Road Scheme
29. A6022 Ipswich South Yorkshire Safer Road Scheme
30. A586 Blackpool Safer Road Scheme
31. A1156 Ipswich Safer Road Scheme
32. A6042 Manchester Safer Road Scheme
33. A5183 Elstree Safer Road Scheme
34. A4030 Smethwick Safer Road Scheme
35. A25 Surrey Safer Road Scheme
36. A6130 Nottingham Safer Road Scheme
37. A4158 Oxford Safer Road Scheme
38. A104 Epping Safer Road Scheme
39. A113 Brentwood Safer Road Scheme
40. A19 Selby Safer Road Scheme
41. A2047 Portsmouth Safer Road Scheme
42. A23 Croydon Safer Road Scheme
43. A3025 Southampton Safer Road Scheme
44. A361 Devon Safer Road Scheme
45. A38 Devon Safer Road Scheme
46. A609 Nottingham Safer Road Scheme
47. A420 Oxford Safer Road Scheme
48. A579 Bolton Safer Road Scheme
49. A676 Bolton Safer Road Scheme
50. A4165 Oxford Safer Road Scheme
51. A432 Bristol Safer Road Scheme
52. A5105 Morecambe Safer Road Scheme
53. A6 Preston Safer Road Scheme
54. A41 Birkenhead Safer Road Scheme
55. A439 Stratford Safer Road Scheme
56. A60 Leicestershire Safer Road Scheme
57. A5191 Shrewsbury Safer Road Scheme
58. A6200 Nottingham Safer Road Scheme
59. A52 East Midlands Safer Road Scheme
60. A6 Safer Road Scheme
61. A583 Manchester Safer Road Scheme
62. A690 County Durham Safer Road Scheme
63. A57 Liverpool Safer Road Scheme
64. M25 Junction 10 65. M25 Junction 28
66. A66 – Northern Transpennine
67. A303 Stonehenge
68. A428 Black Cat
69. A358 Taunton to Southfields
70. A1 dualling – Morpeth to Ellingham
71. A4174 MOD Roundabout Improvements
72. A22 Corridor Package (East Sussex)
73. A259 (King's Road) Seafront, Highway Structures ('Arches') Renewal Programme
74. A374/A386/A364 Plymouth MRN Phase 1
75. A38 North Somerset (formerly Bristol Airport Access)
76. A4174 Ring Road Junction Improvements
77. A426/A4071 Avon Mill/Hunters Lane Improvements
78. A509 Isham Bypass
79. A582 South Ribble Western Distributor Upgrade
80. A595 Bothel Strategic Improvements
81. A650 Tong Street
82. A689 Corridor Improvements – Wynyard and Hartlepool
83. Brent Cross Highway Structures – Asset Renewal
84. Dawson's Corner Junction and Stanningley Bypass
85. Gallows Corner Roundabout Improvements
86. Norwich Western Link
Rail
87. Cambridge South Station
88. Northumberland Line
89. White Rose Station
90. Thorpe Park
91. Transpennine Route Upgrade
92. East West Rail
93. Leeds Station Enhancement
94. Manchester Improvements
95. Midland Main Line Phase 3
96. Northern Powerhouse Rail
Decarbonisation
97. Local EV Infrastructure Fund
98. Rapid Charging Fund
Local Transport
99. LCR: Independently Powered Electric Multiple – Unit (IPEMU) – Network Expansion
100. WMCA: Wednesbury to Brierley Hill Metro Extension
101. WMCA: Sprint Phase 2 (A34 and A45)
102. LCR: Green Bus Routes
103. GMCA: Initial phased delivery of Rochdale-Oldham-Ashton Corridor
104. West Yorkshire Mass Transit
105. TVCA: Middlesbrough Station
106. TVCA: Darlington Station
107. WECA: M32 Sustainable Transport Corridor and Hub
108. WYCA: Leeds City Centre Cycle Improvements
109. WMCA: East Birmingham to Solihull Corridor
110. WMCA: Walk, Cycle and Bus Access: Darlaston and Willenhall Train Stations
111. WMCA: Aldridge Station
112. WECA: Bristol to Bath Sustainable Transport Corridor
113. WMCA: Bus Priority Cross-City Routes 114. SYMCA: Supertram renewal
Energy
---
Nuclear
115. Hinkley Point C
116. Sizewell C
Hydrogen
117. Hynet Hydrogen Pipeline
118. INOVYN Hydrogen Storage (Hynet Cluster, NW)
119. East Coast Cluster Hydrogen Pipeline
120. Aldbrough Hydrogen Storage (East Coast Cluster, Humber)
121. Hydrogen Electrolyser Capacity Deployment
Carbon Capture and Storage (CCUS)
122. Hynet Cluster – CCUS cluster in the North West
123. East Coast Cluster – CCUS cluster in Teesside and Humber
Oil and Gas
124. Murlach Oil Field Development
125. Cambo Phase 1 Field Development
126. Talbot Field Development
127. Affleck Redevelopment
128. Victory Field Development
Offshore Wind
129. Remaining Round 3 Projects
130. Round 4 Projects
131. Extension Projects
132. Scotwind Projects
133. INTOG Projects
134. Floating Wind Commercialisation Projects
135. Celtic Sea Projects
Local Growth
136. Freeports
137. Levelling Up Home Building Fund
Digital
138.Project Gigabit