The taskforce which will oversee new schemes to improve the energy efficiency of the UK's buildings "must learn from past failures", RIBA president Simon Allford has said.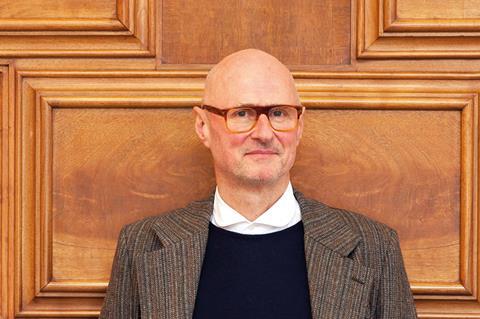 Jeremy Hunt today announced £2bn each year between 2025 and 2028 for energy efficiency measures, a significant increase from the £1.3bn annual investment that has been set aside for the current five-year parliament.
The chancellor also unveiled plans for a taskforce which will advise the government on how to spend the money and drive the expansion of programs to help people carry out retrofit works.
Previous attempts to kickstart mass take-up of energy efficiency improvements include the much-criticised Green Homes Grant, a £1.5bn scheme which was scrapped last year less than a year after launching due to a shortage of trained installers.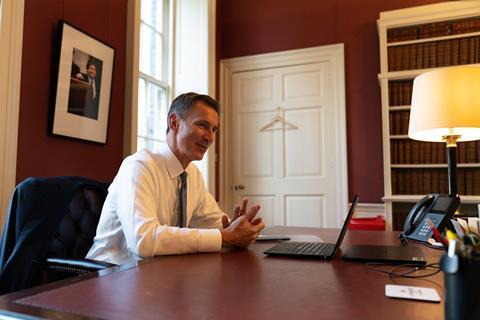 Reacting to Hunt's statement yesterday, Allford said: "The taskforce to oversee these vital changes must learn from past failures and build a competent, skilled supply chain.
"As an institute and profession, we will continue to engage with, and wherever possible support the government, as it drives forward the vital programmes of work to retrofit our building stock. Time is of the essence."
The establishment of a taskforce has been widely welcomed, with UKGBC head of policy and public affairs Louise Hutchins saying it could offer a chance to get the longer term policy right.
"If it really does bring together the insight from across industry, from academia, from civil society, we could really start to tackle the strategy that's needed to get us from where we are now which is a piecemeal, unambitious approach," she said.
Hutchins also welcomed the new funding, saying it sent the right signals and Hunt's recognition that energy saving is as important as energy generation showed "we're winning the argument on energy efficiency".
But she warned the money was still "nowhere close" to what was needed, and called for a boost in spending with immediate effect and not just from 2025 onwards.
"We need real incentives for occupiers, stronger minimum standards for the private rented sector and commercial sectors, we need support for local authorities to coordinate delivery.
"There's just huge parts of the strategy missing and we would want this new taskforce to not only advise on how to spend the £6bn but advise on a longer term strategy," she said.
Allford said RIBA "very much welcomes" the chancellor's statement but that the funding needed to be accelerated. "Improving the energy efficiency of our buildings will reduce bills, create jobs and improve the health and well-being of those who live in and use them," he said.
Construction Products Association economics director Noble Francis said that while the funding was welcome news, detail on how it would be spent is "crucial given previous flops in government policy".
Other energy announcements in yesterday's statement included a new "national ambition" to cut energy consumption in buildings and industry by 15% by 2030, and a commitment of £700m in funding towards the Sizewell C nuclear power station.
The chancellor said the contract for the initial investment will be signed with relevant parties, including energy provider EDF, within the coming weeks.