The government's climate tsar has called for changes in planning policy to enable a "rooftop revolution", but stopped short of recommending mandates for solar panels on new developments.
In his wide-ranging review of UK net zero policy, Tory MP Chris Skidmore said the country needed a "full-scale deployment of solar" and advocated scrapping the requirement to obtain planning permission to install solar panels.
Skidmore, a backbencher who served as science minister in the Johnson government, was commissioned by former business secretary Jacob Rees-Mogg last September to carry out the research.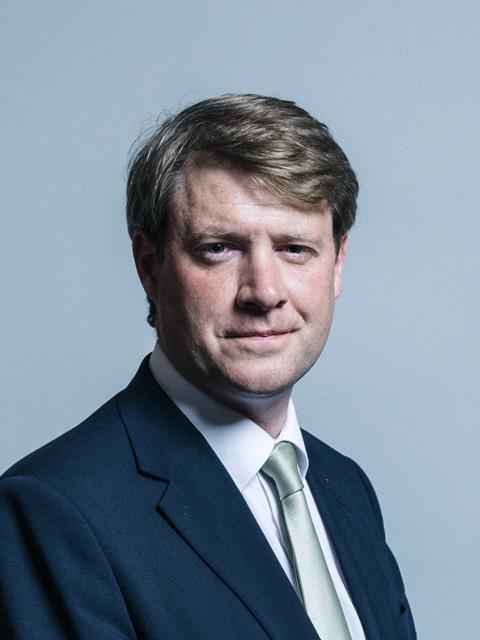 Though phrased largely in constructive terms, the review set out some criticisms of government, particularly citing a lack of policy commitment as an obstacle for private investment in renewable energy.
Skidmore, who announced before Christmas that he will not be standing again as a Conservative MP, said that delivering net zero more quickly and affordably "requires certainty and consistency of approach" and said the UK had "fallen behind'.
"We need to de-risk investment, which will actually drive down the costs of net zero, and if the recommendations put forward by my review are followed we will create incentives to invest in renewables," he said.
The review's 129 recommendations included a call to accelerate the implementation of the energy security strategy to create a future system operator and accelerate the connection of renewables.
He also urged the government to develop a cross-sectoral strategy by 2025 for the building and adaptation of infrastructure for electricity, hydrogen and other networks supporting the green economy.
Reforms to planning to allow locally-supported solar and onshore products to be developed more easily and support for at least one Trailblazer Net Zero City, local authority and community – with the aim for these places to reach net zero by 2030 – were also recommended.
Other reforms included in the review include the adoption of a 10-year mission to make heat pumps widespread in the UK, legislation to end new and replacement gas boilers by 2033, a clearer replacement for EPC ratings and an information campaign to help SMEs plan and invest in the green transition.
Rachel Skinner, executive director at WSP, said Skidmore's report made clear that the UK's pursuit of net zero was "worth it".
"Business, the public sector and local communities have spoken; there is a clear mandate for climate action towards net zero," she said.
"Speeding up investment and effort will reduce cost and climate risk, while helping the UK hold onto its leadership position on the world stage.
"The Skidmore Review helps to cut through net zero complexity, recognising that success will rely as much on local change through delegation, clear information, meaningful incentives and trust as it does on clear, stable Government commitment to delivery."
The British Property Federation's assistant director of policy, Rob Wall, said the review highlighted several of the barriers the property industry faced in completing the transition to net zero.
He said: "A lack of regulatory and policy certainty is impacting the ability for businesses to make long-term investment decision, while the significant cost of retrofitting and improving assets can be prohibitive."
He added that an overarching finance strategy and review of the tax system to incentivise changes, both of which were recommended by the review, were essential alongside reforms to the planning system, but said the review "could have gone further" in mandating PVs for new developments.