Housebuilder Crest Nicholson has announced the surprise departure of its board-level chief operating officer Tom Nicholson, stating the move was part of its long-term strategy to transform the business.
Nicholson had been brought into the business in 2019 from Linden Homes – then the housebuilding arm of Galliford Try – in order to help Crest execute its turnaround strategy.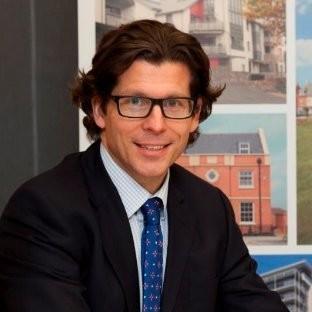 However, in a statement to the City, the £813m turnover firm said the Board and Nicholson "have agreed that now is the right time for Tom to leave the organisation", and that it was restructuring its leadership team, and wouldn't be recruiting a replacement for him.
The firm said this decision had been reached "recognising the significant progress that has been achieved in transforming the Group's operations and the acquisition of a skilled management team to deliver the next phase of its strategy".
The statement thanked Nicholson for his hard work and dedication, and said it "does not intend to replace the role of Chief Operating Officer in the short term".
Prior to Linden, Nicholson worked for Berkeley Group and Trafalgar House.
Crest Nicholson moved back into profit in the year to 31 October following a strong sales performance and an overhaul of its balance sheet. In January it reported pre-tax profit of £86.9m for the period compared to a £13.5m loss the previous year.