Countryside has announced that it has now signed a joint venture agreement with Metropolitan Thames Valley Housing (MTVH) to build nearly 2,500 homes in a major regeneration scheme in south London.
The deal will see Countryside and MTVH build the remaining homes in the regeneration of the Clapham Park estate, creating an estimated £1bn in gross development value.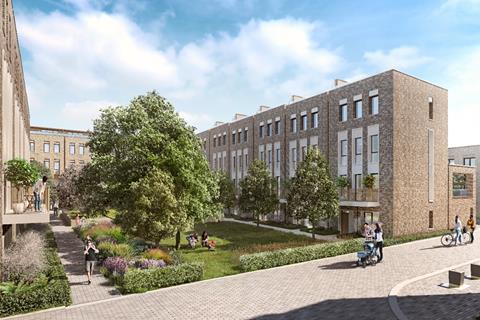 The confirmation of the deal follows MTVH selecting Countryside as its preferred partner on the project in October following an 18 month tender process.
It said then that the joint venture will build 2,482 homes across 17 individual sites, of which 53% will be for affordable tenures. The development will include a mix of family homes and one and two-bedroom apartments, as well as a community centre, a market square, two parks, commercial and retail space and a district heating system.
See also>> Genius or folly? Why Countryside's decision to get out of housebuilding is causing a stir
Mike Woolliscroft, co-interim chief executive at Countryside, said: "Countryside is delighted to be partnering with MTVH on this important project.
"It is an incredibly exciting opportunity to provide great new homes and places for the existing Clapham Park Estate community as well as those who move to the area. Now that our Joint Venture Agreement has been entered into, and having recently commenced enabling works on site, we look forward to the first phase of development being delivered.
Ownership of the Clapham Park site, which spans 36 hectares and lies between Clapham, Brixton and Streatham Hill, transferred to MTVH from Lambeth Council following a ballot of residents in 2005.
MTVH has previously completed 1,500 new and refurbished homes in the scheme, meaning the wider regeneration scheme will total nearly 4,000 homes. Completions in the final phase are expected in 2024.
The announcement follows the news last week that Countryside is now actively seeking offers from buyers. This followed shareholder pressure to consider bids following approaches from US investor Inclusive Capital.