Vistry-owned housebuilder Countryside Partnerships has bought a 31-acre site in Coventry that forms part of a wider scheme called Eastern Green development with outline planning permission for 2,400 homes.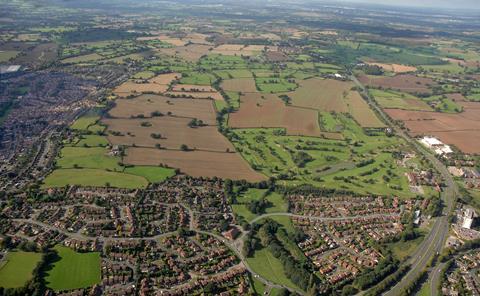 Henry Boot's land promotion and planning business, Hallam Land Management (HLM), announced the exchange on the sale of the 250-plot site today. The transaction is due to complete at the end of this month.
HLM has acted for the landowners to secure planning permission and associated infrastructure for the scheme on the wider 353-acre site, of which the 31-acres forms the first phase. It contributes towards the business' annual sales target of 3,500 plots.
Tim Roberts, chief executive of Henry Boot, which said at the start of the year its profit had been hit by a property write down, said: "This disposal demonstrates a robust demand for HLM's strategic land plots from leading housebuilders who recognise the benefits in utilising our team's industry leading expertise in resolving increasingly complex planning matters."
Eastern Green includes a sustainable urban extension on the west side of Coventry. The 31-acre site was contracted under a Planning Promotion Agreement by HLM in 2015.
Outline planning permission was given for 2,400 homes in 2021, and of these 25% will be affordable. The development will also include 37 acres of employment land, a new primary school, district and local community centres, a transport hub and extensive open spaces and play facilities.
HLM secured funding for a new junction on the A45 dual carriageway as part of the scheme through the Homes England HIF process.
HLM will take a percentage of the sale proceeds and recoup significant recovery of costs for promoting both phase one and the wider project.