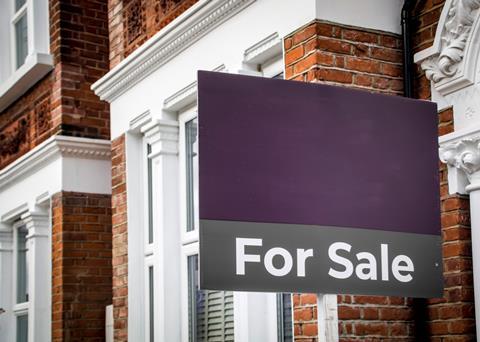 If current high rates continue house prices could fall by double digits next year, according to Zoopla.
Average mortgage rates recently topped 6% – the highest for 14 years – after the Bank of England raised the base rate to 2.25% in September and economic turmoil was caused by the then government's mini-budget. Real estate service Zoopla said the increase in mortgage rates amounted to the largest interest rate shock for new homebuyers in the UK since the late 1980s.
Zoopla said mortgage rates were likely to fall back over the coming months, although will "not return to the ultra-low levels of recent years". But it warned: "Although unlikely, should mortgage rates stay above 6% for the majority of 2023, then UK house prices would fall to reflect the hit to the purchasing power of those using mortgages. Sustained 6% mortgage rates would lead to double digit price falls."
Bank of England interest rates are expected to rise again when the Bank's monetary policy committee meets this Thursday (3 Nov), although the markets have stabilised since most of the mini budget measures were reversed and Rishi Sunak took over prime minister.
Zoopla predicted that mortgage rates of 4 to 5% were set to become the "new norm" that buyers would have to get used to, and that this would prompt a drop of around 5% in house prices next year.
Richard Donnell, executive director at the property firm, predicted: "The most likely outcome for 2023 is that we see a fall in mortgage rates towards 4% with a modest decline in house prices of up to 5%."
First time buyers and those using a bigger loan to trade up would be the hardest hit by high mortgage rates, the property service pointed out, adding new buyer demand had dropped 33% year-on-year in the wake of the mini-budget.
UK house price growth had gone up 8.1% from October last year to this, the Zoopla reported, which was a drop from 8.2% last month. Although, prices are strengthened by the usual lack of homes coming to the market compared to demand. The number of homes for sale remains below average – 13% below the 5 year average, according to Zoopla.
Donnell added: "New buyer demand has dropped quickly in the face of higher borrowing costs, it's like the Christmas slowdown has come a month early." But he said that any impact on pricing levels "will only start to materialise in early 2023". "It takes several months for pricing to adjust in the face of weaker demand."