Richmond Council has unanimously approved Clarion's housing arm plans to knock down ex-campus buildings on a former Richmond upon Thames College site to build 212 homes.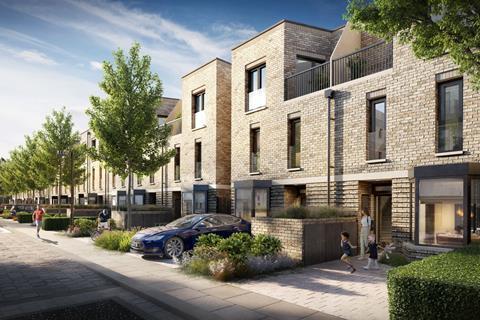 Latimer will build a new sustainable mixed-tenure scheme on part of the Egerton Road campus, which the developer acquired in 2018, with more than half of the homes being afforable for local people.
The developer originally submitted plans for 180 homes but increased it to 212, whilst also raising the proportion of affordable homes from 19% to 51%.
All homes will be 'net zero carbon compatible', with high levels of insulation and ventilation efficiency, the developer has said.
Richard Cook, group director of development at Clarion Housing Group, said: "Delivering net zero carbon homes in Richmond will not only make a significant positive impact to the environment but also help residents reduce their energy bills – at a time when this has never been more important."
Richard Knight, Senior Associate at BPTW architects, which designed the scheme, said: "Strong placemaking was at the heart of the proposals, where each distinct character area within the development integrates with the wider neighbourhood to encourage natural amenity – with plenty of places for play, rest and interaction."
Construction should start on the new homes early next year. They are part of the borough's wider £80m college project that includes a replacement college campus, two new schools, an extended sports hall and a science hub.
Of the 212 homes, 28 homes will be for affordable rent and a further 80 for shared ownership.The remaining 104 homes will be sold privately.
Latimer consulted with the local community about its plans in early 2021 before submitting its final planning application to the council. It aims to boost diversity as part of the scheme with wildilfe-friendly landscaping and rain gardens.
Richmond councillors approved the plans on Thursday 19 August.