Clarion's housing completions have fallen 21% year-on-year as it adopts a "cautious" approach to investing in delivery in the current economic conditions.
The housing association giant in a quarterly update today revealed it completed 1,251 homes in the nine months to 31 December, a reduction on the 1,586 built in the same period the previous year. The group invested £344m in new homes, a 30% reduction year-on-year.
It said: "Due to challenging new build market conditions, which include materials shortages and pricing challenges, the group maintains a cautious approach to investment in new homes."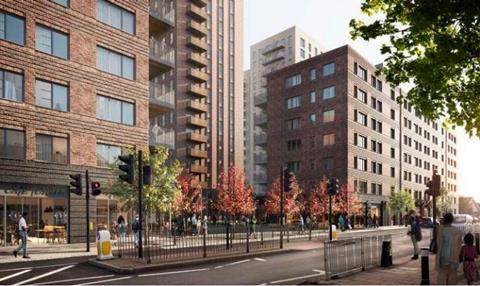 The housing association also posted a reduction in turnover from £783m to £758m and a cut in operating surplus before one-off items from £249m to £234m.
It said this was due to cost inflation, increased spend on repairs and maintenance and provisions against rent arrears following a cyber-attack last June.
Its revenue from outright market and shared ownership sales also fell from £222m to 172 million.
Clarion in November announced it was "dialling back" on its short-term development plans as the market for private homes is expected to slow down over the next year.
The provider was also one of 48 housing associations to have its viability rating downgraded from 'V1' to 'V2' by the Regulator of Social Housing before Christmas. A 'V2' rating means a provider complies with regulatory standards but needs to manage material risks.
See also>> Can HAs keep development going as the rest of the market slows?
See also>> Clarion seeks master planner for £3bn Essex garden community
Clarion has been criticised over standards in some of its properties, with the Housing Ombudsman last year finding two cases of severe maladministration and housing secretary Michael Gove calling for it to improve.
Today's update shows it has upped its investment in existing homes from £89m to £92m year-on-year. It has also announced that it is hiring 100 extra members of staff to help tackle damp and mould.