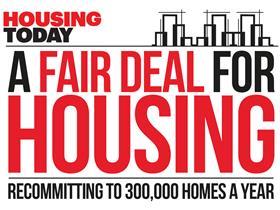 The government's chief planner has admitted that the package of measures announced last week to tackle the "nutrient neutrality" problem behind a 100,000-home development hiatus won't make any immediate difference in "most" affected areas.
In a letter to local authority planners, the Department for Levelling Up, Housing and Communities (DLUHC) chief planner, Joanna Averley, said that because the focus of the government's measures was addressing nutrient pollution at source, "in most catchments they won't remove the nutrient neutrality requirement" immediately.
The letter clarifying the position comes amid growing anger from housebuilders over the package of measures, which they regard as inadequate, and even likely to make the situation worse.
The crisis stems from guidance issued by Natural England regarding nitrate and phosphate pollution in protected areas in England, which makes clear that councils mustn't permit applications for new homes to go ahead in areas where watercourses are already polluted, unless they can demonstrate "nutrient neutrality". With 74 councils now covered by effective planning moratoriums, the Home Builders Federation estimates that plans for up to 100,000 homes in the pipeline are on hold.
Averley's intervention follows the government's decision last week to announce plans to legislate to force water companies to upgrade water treatment works by 2030, designed to reduce pollution levels overall, and to make Natural England set up a national mitigation scheme which developers can use to demonstrate schemes are "nutrient neutral" – and therefore can be permitted.
>> See also A holistic approach is needed on nutrient neutrality
>> See also How do we stop the nutrient neutrality problem holding up development?
However, Housing Today later revealed that procurement work for this mitigation scheme will not begin until the autumn, meaning the scheme itself could still be years away.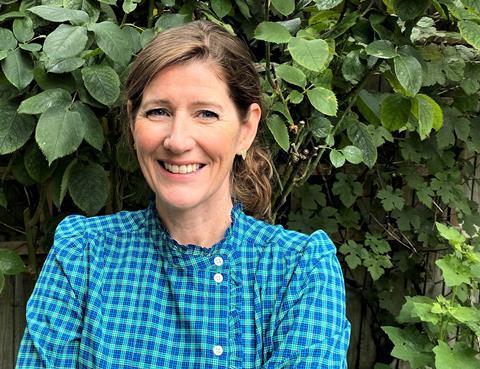 Averley's letter made clear that "for planning applications in the affected areas, the possibility of adverse [nutrient pollution] effects will still need to be considered", meaning that, at the moment, the planning situation is unchanged in affected areas.
While she argued that the "increased availability of mitigation as a result of the Natural England scheme will enable applications to more easily demonstrate the nutrient neutrality requirement is met", the letter made clear that it remained "for decision-takers to determine, […] whether the development will avoid adverse effects".
She said the impact of the government's direction to water companies to improve water treatment works from 2030 was that less mitigation will be required from 2030 onwards, however, the letter made clear it wouldn't change the position prior to those works being carried out. She said: "For developments this means that the current high level of mitigation will only be required up to the end of 2030. After 2030, the pollution levels via WWTW [Waste Water Treatment Works] will be much reduced and so a lower level of mitigation will be required."
Averley also clarified that the government will amend planning guidance to make clear that councils do not lose their five year housing land supplies as a result of the nutrient neutrality crisis. This is welcomed by councils, but is seen as another blow by developers, who say it means it blocks off the prospect of alternative sites being found to replace sites lost to the nutrient neutrality problem.
Averley's letter said: "DLUHC will revise planning guidance over the summer to reflect that sites affected by nutrient pollution forming part of housing land supply calculations are capable of being considered deliverable for the purposes of housing land supply calculations."
Last week Stewart Baseley, executive chairman of the HBF said the government's proposals "in no way address the urgency of the issue."
He said: "A functioning mitigation scheme is years away and rather than provide a fix, the proposal threatens to exacerbate the problem."
Housing Today's A Fair Deal for Housing campaign, which seeks to increase housebuilding to 300,000 homes a year, has suggested government act strategically to deal with the issue of nutrient neutrality.
David Lohfink, land and planning director and SME housebuilder CG Fry, writing for Housing Today, said the government's proposals "do absolutely nothing to unlock the short and medium-term embargo on homebuilding in affected areas".
Lohfink's full piece will be published by Housing Today on Friday.
A Fair Deal for Housing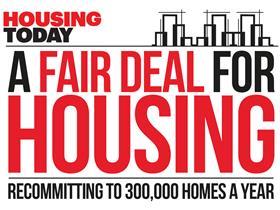 Housing Today believes the government should not back away from its manifesto pledge of building 300,000 new homes a year by the middle of the decade. We badly need more homes, and a lack of supply is a major factor in creating problems of affordability for both buyers and renters.
Over the next few months, Housing Today  will be exploring potential solutions to help us ramp up housebuilding to 300,000. These are likely to include different ways of working, funding asks of government and policy ideas that could boost housebuilding.
We want to hear from you: what do you think can make a difference at a policy level?
What can the industry do better?
We believe that, with the right commitments from ministers and the industry, it is possible to build more homes and help the government to meet its objectives to "build beautiful", improve quality and safety, boost home ownership and level up the UK.