Buckinghamshire Council has chosen The Hill Group as its delivery partner for two developments in High Wycombe that will deliver more than 177 homes.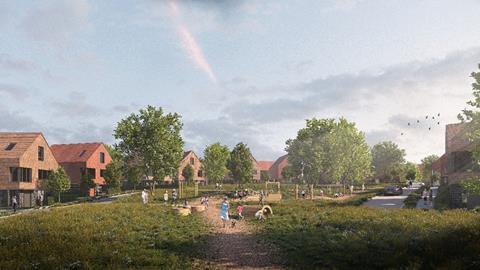 The housebuilder, which reported record turnover last year for 2021, has promised the homes will be "high-quality" and "sustainable".
It will redevelop land at Bellfield Road, High Wycombe to create 68 one-, two- and three-bed apartments, which will all be available at affordable rent. Hill will finalise a reserved matters planning application for this scheme in the spring.
On another development at Ashwells Field, Tylers Green, the developer will create more than 100 two-, three-, four- and five-bedroom homes, which will be for private sale as well as for affordable tenures. Hill wants to submit a detailed planning application on this scheme in the summer, after consulting with the local community and planning authority.
Andy Hill, group chief executive at Hill, which works with councils to develop brownfield sites, said: "We are honoured to have been entrusted by Buckinghamshire Council to play a pivotal role in the transformation of two prominent land sites in the High Wycombe area."
John Chilver, Buckinghamshire council's cabinet member for accesible housing and resources, said: "Using land we own at Bellfield as one of the sites, we are committed to building a range of affordable options for renters and buyers across the two developments in High Wycombe."