Bristol Zoo has vowed to press ahead with its plans to redevelop a key site next to the historic attraction in Clifton, despite the High Court this week quashing its permission for a 62-home scheme.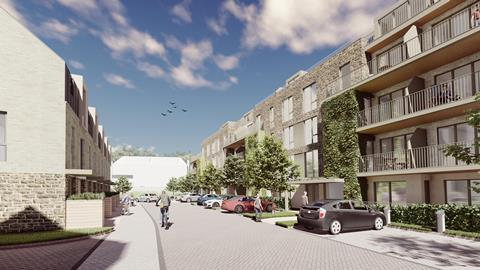 The decision to approve the planning permission on a car park site adjacent to the Bristol zoo, granted by Bristol City Council in September last year, was quashed after the council accepted it had failed to properly take account of heritage advice from Historic England "as a material consideration". This followed a legal challenge to the decision by the Clifton and Hotwells Improvement Society.
The court order quashing the decision also said the officer report recommending approval of the scheme was "materially misleading" in the way it reported the position of statutory consultee Historic England.
The officer report said that overall "Historic England have not objected to the application", and then went on to quote concerns raise by the body over the massing of the scheme against the existing late nineteenth century terraced properties to the south of the site. But elsewhere in its advice on the scheme, Historic England had said: "We consider that the issues and safeguards outlined in our advice need to be addressed in order for the application to meet the requirements of paragraph 206 of the revised NPPF."
A Clifton and Hotwells Improvement Society spokesperson said: "We have fought and won our battle against Bristol City Council's decision to grant planning permission for 62 homes on the site of the Bristol Zoo car park. The Council accepted that they acted unlawfully in the way they made the decision."
Solicitor Rowan Smith at Leigh Day, which acted for the claimant, said: "Our client hopes that the Council will approach any new application on a lawful basis, and will be scrutinising that in detail as the plans emerge."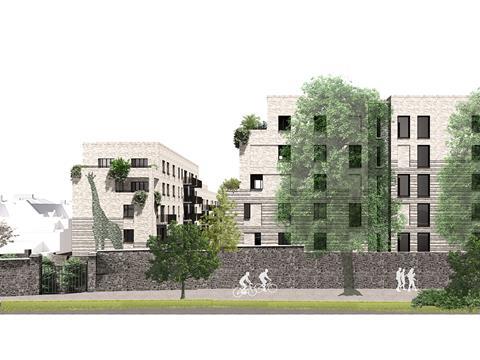 However, despite the setback, Bristol Zoo have said they do not plan to amend the application, and have been told the same scheme will be returning for re-consideration by Bristol Council as it was originally submitted.
The scheme is a key first step in the body's plans to move to a new site out of the city, 186 years after founding in 1836. The news comes in the week the Zoo also submitted plans for the 200-home redevelopment of the zoo itself, which is the fifth oldest in the world.
Francesca Fryer, director of transformation, Bristol Zoological Society, said the decision would simply mean a "brief delay" to its plans.
"Bristol Zoological Society's design for this brownfield site on College Road will bring much-needed housing for Bristol, providing 62 high-quality, environmentally-friendly homes – of which 20 per cent will be affordable.
"The sale of West Car Park will support the creation of a new Bristol Zoo, with immersive animal exhibits at the Society's Wild Place Project site just off the M5 motorway."
Bristol Council has been contacted for comment.