Prime minister Boris Johnson is to announce his resignation later this morning, according to multiple media reports.
A statement from Downing Street confirmed that "the prime minister will make a statement to the country today" before lunchtime, with Johnson reportedly hoping he can carry on in his role as caretaker PM until a new Tory leader is elected in the autumn.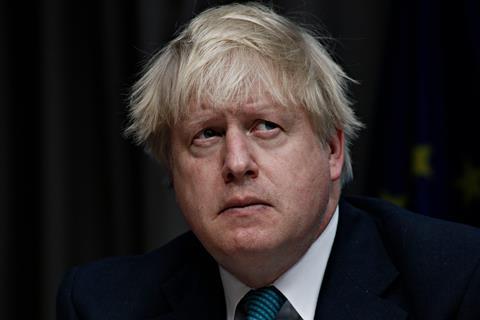 Johnson's resignation follows his sacking of housing secretary Michael Gove yesterday, a decision which came after the resignation of all of the rest of the MPs in the Department for Levelling Up, Housing and Communities' ministerial team, bar one, Eddie Hughes.
However, a number of senior Tories are already calling for Johnson to be forced out immediately and for his deputy, Dominic Raab to be installed as caretaker, thereby allowing for ministers that have resigned or been sacked to re-take their post until the new leader is elected.
The departure of the DLUHC ministerial team comes as concerns are growing over a potential hiatus in housing and planning policy while a new leader is elected, and the subsequent ministerial team appointed.
The departure of Michael Gove, in particular, comes as his department is in the midst of driving through a number of significant pieces of legislation reforming planning, within the Levelling Up and Regeneration Bill, social housing and the private rented sector.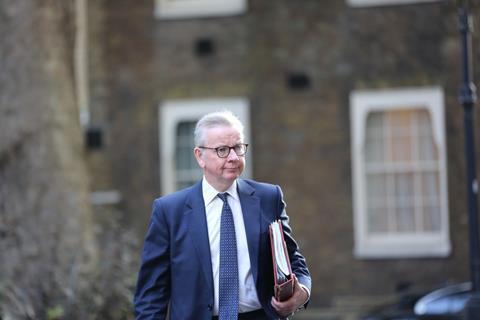 The turmoil in government will leave in doubt the status of a number of recently announced policies, such as the introduction of housing association Right to Buy, and the use of benefits payments to finance mortgages, as well as Gove's re-working of planning reforms, which removed many of the controversial elements that had previously been proposed in the government's 2020 Planning White Paper.
>> See also: Gove's tenure was not dull, but his successor must focus on housing delivery
>> See also: A Fair Deal for Housing
Paul Smith, MD of land trading firm Strategic Land Group, said: "Whether or not you agree with the contents of the Levelling Up Bill, at least it promised to bring the debate to a close. The expectation of imminent planning reform over the last two and half years has been a crucial factor in the planning system grinding to a halt as – entirely understandably – local authorities have delayed their local plans until they knew what the new system would require them to do.
"This week's events mean that paralysis looks set to continue – which will only serve to make the housing supply crisis worse."
Chris Rumfitt, founder of public affairs firm Field Consulting, said he hoped ministers would be re-instated in the short term to continue with delivering government. "But the bigger thing is that the new government will be totally new and there will be a big re-opening of the policy questions – we can expect the extremely cautious approach to planning reform to be re-opened", he said.
"This is a moment for the sector to find its voice – but certainly this is going to be another hiatus, there's no getting away from that. How long will depend on whether government decides to go back to first principles."
Lord Kerslake, chair of housing association Peabody, said the government was likely to be able to continue with its legislation in the interim, as long as it was able to find enough ministers to pilots bills through parliament. However, he said, progress on policy ideas like levelling up and housing association right to buy would be on hold. "Policies such as housing association right to buy they were really flying a kite, they were quite speculative. They won't make any progress on that.
"They can progress the bills, but the intellectual force behind levelling up will be on hold."