Berkeley has said it will take a 'cautious' approach to releasing new homes to the market after a sharp drop in sales in the second half of the financial year.
The housebuilder, in a trading update today, said that its sales since the end of September and the mini-budget were around 25% lower than the first five months of 2022/23.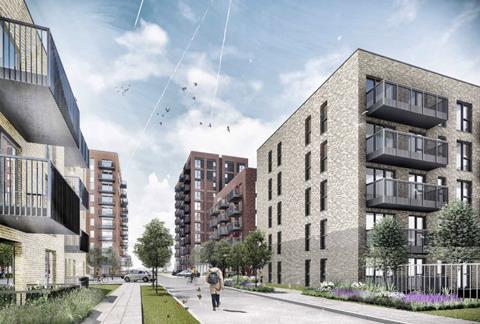 It said: "Berkeley remains focussed on cost control and maintaining operating margins, with build cost inflation showing early signs of moderating.
"Whilst the prevailing volatility in the market persists, Berkeley will continue to match supply to demand, adopting a cautious approach to releasing new phases to the market as we focus on the quality of our forward sales."
It said however sales pricing is above business plan levels and it is on track to meet its previous forecast of £600m in pre-tax profit for the year ending 30 April and £1.05bn over the following two years.
It said that despite the 25% drop in sales in the past few months, its performance has been "resilient" in the "context of the market volatility since the end of September" boosted by demand in London and the South East.
>>See also: Berkeley increases height of towers in scheme previously refused for being too tall
>>See also: Berkeley faces judicial review over major green belt permission
>>See also: Top 50 Housebuilders
The housebuilder also called for a separate planning category to boost brownfield development, which it said its needed as a result of changes to the Levelling Up and Regeneration Bill and the National Planning Policy Framework.
It said "It is now increasingly clear that brownfield development requires a separate planning category if brownfield sites are to come forward for residential delivery and play the central role they can and should in addressing the housing crisis. Good development on previously used land, protects the greenbelt and contributes hugely to local communities and social and economic infrastructure, building new homes where they are needed most. "
The Surrey-based housebuilder also said it is aiming to sign the developer pledge contract with government by Monday's deadline. The contract will give legal underpinning to its promise to carry out 'life critical' building safety works to blocks going back 30 years.