Berkeley Group is on course to hit its pre-tax profit target of £600m, it has said.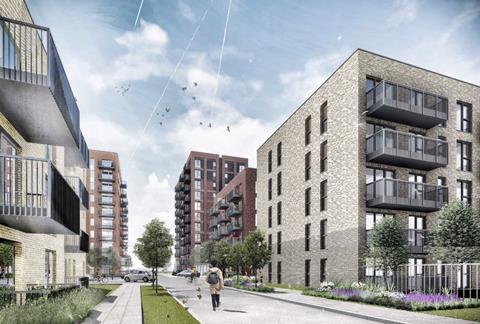 The housebuilder, in a brief trading update today, said strong demand means it expects to hit its target for the year to 30 April 2023.
This would represent an increase of 8.7% on the £552m pre-tax profit it made in the previous financial year. It is also expecting to increase its pre-tax profit further to £625m in 2024.
The statement said: "Berkeley has continued to trade well during the first four months of the new financial year, with the value of underlying sales ahead of the financial year ended 30 April 2022.
"The good level of demand continues to support pricing above business plan levels, which is sufficient to cover cost increases on a blended basis across Berkeley's developments. "
Berkeley has also previously said its profit for this year will be boosted by the £412.5m acquisition of a share of the St William joint venture from the National Grid.
See also>> Berkeley picks Optivo for affordable homes on west London mega project
It said forward sales are expected to be 'marginally' above the £2.17bn held on 30 April, while net cash will remain around £269m.
It noted that the operating environment remains "volatile" with annual cost inflation running at between 5% and 10%.
It said: "Berkeley's current strategy focuses on ensuring each site has the most appropriate development solution reflective of prevailing requirements, whilst new land will only be added to the land holdings very selectively."
The trading update came as banking veteran Michael Dobson took over as chair of the housebuilder following the firm's annual general meeting this morning.
Last year, the firm built 3,760 new homes, up from 2,825 in 2021.