The Bank of England has increased its base lending rate by half a percentage point to 3.5%, with the Bank's Monetary Policy Committee deciding the move was necessary to bring inflation down despite evidence this week the rate of increase in prices may have peaked.
The move is likely to further increase costs for some buyers of homes, with those looking to use tracker or standard variable rate mortgages likely to need to spend hundreds of pounds more each year.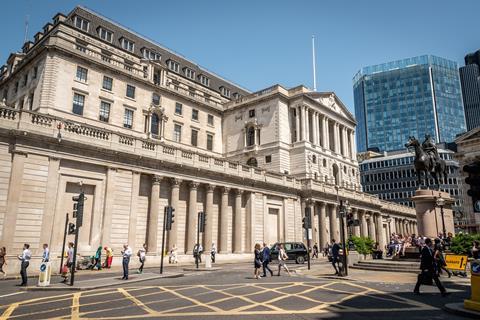 The Bank said in a statement accompanying its decision that it expected that "further increases in Bank Rate may be required for a sustainable return of inflation to target."
The rises mean the Bank of England's base rate has increased from just 0.1% a year ago to 3.5% in nine separate increases in a bid to dampen demand and get control of runaway inflation. The rises come despite the fact the Bank is simultaneously forecasting that the UK is already in recession, a recession that it says is set to be the longest on record.
Chancellor Jeremy Hunt said he accepted the decision was "tough for people right now", but said it was vital we stick to our plan, "working in lockstep with the Bank of England as they take action to return inflation to target."
" Any action which risks permanently embedding high prices into our economy will only prolong the pain for everyone, stunting any prospect of economic recovery."
The rise comes as the cost of fixed-rate mortgages has already started to fall in recent weeks, as expectations of how high borrowing rates will have to go in the months ahead have receded under the new government. However, the move will hit those on variable rates.
Consumer information website Moneyfacts said today's increase alone would cost someone borrowing £200,000 on an average Standard Variable Rate mortgage £1,509 over two years. Rachel Springall, Finance Expert at Moneyfacts, said: "This latest base rate rise will be disappointing news to borrowers who are already facing a cost of living crisis and recent turmoil surrounding mortgage interest rates."
Antony Antoniou, managing director of London estate agent Robert Irving Burns, said the Bank of England was going "too hard and too fast", and that interest rate rises felt "unnecessary" given the headwinds facing the economy. He said: "The downside is stagnation in areas that should be key drivers for growth, such as development, construction, and the housing market.
"Even the MPC members agree that you do see a much deeper and a longer recession with rates being much higher, and I agree that we now risk lengthening and deepening the recession if the tightening continues at this pace."
Lawrence Bowles, director of research at Savills, said the rises meant there was likely to be a slowdown in transaction activity from mortgaged buyers over the next few months, with cash buyers gaining a relative advantage. He added: "However, with the pace of interest rate hikes slowing and the possibility of rate cuts on the horizon, the picture looks like it will improve for mortgaged buyers in 2024 and beyond."
"Those parts of the market that are less reliant on mortgage debt will outperform over the next five years."