Regional housebuilder Backhouse has agreed a £50m credit facility with asset manager Cheyne Capital to allow it to grow its turnover from £22.5m in the year end to June 2022 to £114m by the end of June 2025.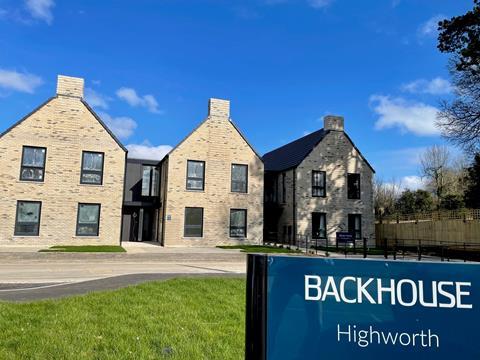 The Chippenham-based developer had already planned to increase its number of units completed in the year to June 2023 by 250% to 155. It said it now wants to complete 330 homes in the year to June 2025, given the additional funding.
This is the second £50m credit facility it has secured from Cheyne Capital. The first was in 2018.
It said that it had already had a "successful first six months of the year" and the £50m will give it "increased liquidity and capacity to grow the business, including expansion into adjacent geographical areas".
Backhouse has said it will use the funds to establish new sites, build a stronger land bank and further strengthen all areas of its business.
Ian Jones, the housebuilder's managing director, said: "We are delighted to have secured an additional £50m of further investment and to continue our longstanding working relationship with Cheyne Capital. They know our business model, can see the huge potential and we are determined to capitalise on our market position."