Asking prices for homes fell by 1.1% in the last month as sellers reacted to rising interest rates and the increasing gloom over the fate of the economy, according to property portal Rightmove.
The firm said listings prices for homes on the site fell by an average of £4,159, taking annual price growth down to 7.2%, from 7.8% in October, as buyer demand fell back to just above pre-pandemic levels.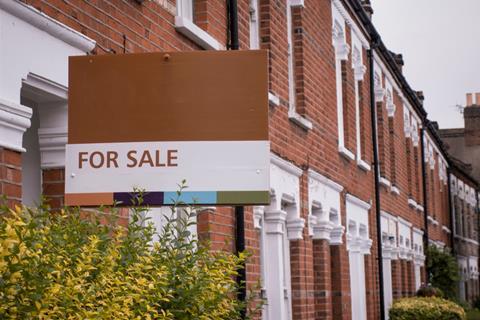 However, Rightmove said the 1.1% drop was in line with the average pre-Christmas decline seen in November in the five years prior to the recent post-pandemic housing boom period. Price falls were seen in every UK nation and region.
The firm's monthly housing market update said 8% of unsold properties had their price reduced in the month, in line with 7.5% reduced in October 2019, but double the 4% reduced in October 2021.
Demand is 20% down on October last year, but 4% up on demand in October 2019 prior to the pandemic, it said, with demand dropping fastest for first-time buyer properties – which are often most reliant on mortgages – where demand is down 26% on last year.
For the most expensive properties, demand is down just 15%. Rightmove said there were 13% more sellers in the market than at the same point last year.
Rightmove said the 1.1% national month-on-month fall hid falls of as much as 3% in Wales, 2.2% in Scotland and 1.8% in both the South east and the South West, where recent prices rises have been particularly strong. Prices also fell back sharply in London, by 1.9%, with price falls lowest in the East of England, down 0.1% and East Midlands, down 0.6%
Tim Bannister, Rightmove's director of property science, said the data showed the exceptional price growth of the last two years was "unsustainable against the economic headwinds and growing affordability constraints". He said: "Home-owners who come to market in the final few months of the year tend to price lower to attract buyers in the lead-up to Christmas, and we're hearing from agents that both existing and new sellers understand that to sell in the current market they need to price competitively.
"During the market frenzy many agents said that they had to rip up the rule-book on valuing properties due to bidding wars, but now they're back in more familiar territory, and pricing right first time is even more critical to securing a quick sale."
The data comes after predictions last week of a drop of 10% in housing starts next year following an expected 10% drop in prices.
Simon McCulloch, chief commercial & growth officer at Smoove said the figures were not surprising considering the "tumultuous period" experienced since the mini budget. He said: "Higher mortgage rates have led to a fall in new buyer enquiries, driving down current demand. Meanwhile, the cost-of-living crisis continues to tighten budgets and provoke caution among buyers.
"Nevertheless, with the Bank of England recently indicating that we may be approaching the peak of its base rate hikes, there is potential for a slight easing of borrowing costs in the coming months."