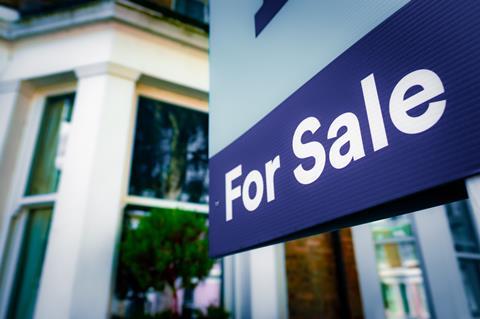 House prices in the UK grew 0.3% over the past three months compared to 2% over the summer quarter, according to Zoopla's December house price index.
Although house prices did increase by 7.2% over the year, an increase of £17,500 on each property, "slowdown is gaining momentum", the estate agency said.
"We expect to register quarterly price falls in the first half of 2023, dragging the annual growth rate into negative territory by mid-year," the index stated.
It also showed that sellers over the past month had been accepting 4% discounts on asking prices to sell their homes. "We expect discounts to widen further in 2023," Zoopla said.
The agent also anticipated London house prices to fall next year by 5% to 8% because of the stretched affordability of buyers.
House prices in Central London (the WC and EC postal areas) had dropped 24% lower in real terms since 2017, the index said.
"The inner London housing market will rebound soon, but this requires a further improvement in housing affordability," it said .
Zoopla also found that the trend over the past two years of people relocating to rural and coastal areas had started to "cool". This had pushed up house prices in areas such as Wales, South West, Norfolk and east Kent. The exodus to the country has created even greater pressure on rural housing; a topic explored by Housing Today in September.
"Buyer interest remains strong in urban locations where jobs are being created", the index concluded.
Postal areas including Bradford, Swindon, Coventry, Crewe, Milton Keynes and Southendare registering above-average housebuyer interest in 2022.
Employment growth would stimulate housing demand over the next year in these more affordable cities, Zoopla predicted.