Quantity Surveyor | National Resi Developer | Hampshire | £45 – £60k + Package
Permanent
£60,000 + Package GBP / Year Quantity Surveyor
National Residential Developer
Hampshire
£45,000 – £60,000 + Package
The Quantity Surveyor position is a challenging and diverse role. You will influence site budgets, liaise with suppliers and make key decisions regarding the procurement of labour and materials. Collaboration is also key to the success of this role. You will work very closely with our site management, finance and design teams and own the reporting of key costs incurred across multiple sites.  It is important you have a keen eye for detail, can forecast costs and enjoy negotiating with suppliers. It is a unique blend of skills required but a very rewarding role
Job Summary
Assist in the commercial function and reporting for projects within the region including site budgets, payments, benchmarking, WIP, cash flows and valuations.
Monitor and report build costs periodically reporting any savings and excesses.
Assist in the monitoring and evaluation of contractor performance.
Management of external consultants involved in the commercial function.
Collaboratively work with other internal departments.
Scheduling and quantifying materials and labour.
Ensure that Commercial Department procedures comply with both the Commercial Manual and the Operating Framework.
Negotiate and place orders for labour and material sub-contractors, labour only contractors and material suppliers on a competitive tender basis to ensure the business output is delivered on programme and within budget
Work alongside other departments to ensure project viability and improve cost effectiveness.
Commercial Management
Assist in WIP and cash flow forecasting.
Complete Land Purchases exercises hopefully seeing the site from cradle to grave.
Calculate all the prime costs on developments within the business, reporting any movements in the costs since the preparation of the land purchase exercise. Prime costs to include but not restricted to dwelling structures, professional fees, site abnormal and infrastructure costs.
Preparation of Site Budgets for authorisation by the Business Unit Management Team at the appropriate time.
Monitor and explain all cost movements within the site valuation.
Have responsibility for processing all Contractor, subcontractor and consultant orders and payments, variation orders and day works.
Undertake site valuations of production at budgeted cost on a monthly basis.
Carry out full CVR process and prepare and present information for monthly Profit & Loss meetings.
Attend Project Meetings, Pre-Start, Pre-Tender, specification, and any other relevant meetings as required under the Company's Operating Framework.
Input and maintain any computer-based databases or systems including Coins and Excel.
Job Overview
Offered Salary
GBP£60,000 + Package Per YEAR


Consultant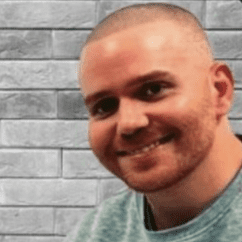 Managing Director + Headhunter