Commercial Manager | National Housebuilder | Essex | £85k-£105k + P
Permanent
£105,000 GBP / Year Commercial Manager
National Housebuilder
Essex
£85,000 – £105,000 + Package
This is an exciting opportunity for a Commercial Manager to join the Commercial Team. This role typically reports to the Commercial Director.
The purpose of the role is to manage the team who will provide the sound financial management of sites for the region through effective and efficient controls, producing reports to allow senior management to establish site status.
The role will include:
Overseeing all commercial aspects of sites of varying complexity whilst ensuring the team of Surveyors set up budgets, producing bi-monthly valuations, appointing subcontractors and make subcontractor payments to maintain close cost control and enable management decisions
Ensuring weekly and monthly payments are processed efficiently, any disputed items are resolved, allowing site works to proceed unhindered and give an accurate picture of site financial status
Pulling together all site valuations on a bi-monthly basis and present to the Board of Directors to indicate any variation from budgeted figures
Undertaking negotiations to obtain the optimum rates for sub-contract appointments and material suppliers to maximise margins
Ensuring the team utilise the Persimmon Group COINS system to set up new sites and establish budgets, predicting site profitability for financial planning verification
Liaising with other departments on time to ensure sites run efficiently (Construction, Sales, Customer Care, Accounts)
Complying with responsibilities as defined in the Group's Health, Safety & Environment Policy and ensure compliance with the same throughout the team to promote safety in the way we build projects
Ensuring that the Commercial team are allocated tasks, where quality of work will need to be verified to maintain it is completed to a good standard within company guidelines
Mentoring and training junior members of the team and developing their skills to a sufficient level where they can take on more responsibility and add value to the team, thus improving productivity within the region
Providing assistance to the Commercial Director when making key business decisions and attending regular regional meetings as the relevant subject expert
What experience, qualifications and skills are we looking for?
Job Overview
Offered Salary
GBP£105,000 Per YEAR


Consultant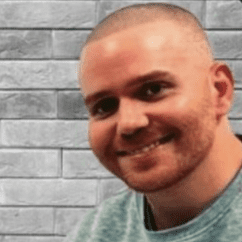 Managing Director + Headhunter