Buyer | Privately Owned Developer | Cheshire | £35-£50k + P
Permanent
£50,000 Package GBP / Year Buyer
Privately Owned Developer
Cheshire
£35,000 – £50,000 + Package
We are recruiting for an exciting name in homebuilding, a privately owned Company building new homes across the Midlands, North West & South West England and North Wales.
An exciting opportunity for an experienced Buyer to join an existing commercial team out of the Cheshire region.
Reporting to the Procurement Manager, you will be responsible for assisting in trade and purchasing activities to ensure all materials and equipment are on site in a timely and efficient manner. The purpose of this role will be to drive efficiency and change through great supplier relationships, generating results for the business. As such, we are seeking a candidate who is hands on and passionate about utilising their skills to establish new connections to build our long term commercial growth plans. Working closely with other integral departments your communication skills, ability to prioritise and deliver is essential.
As buyer you will be responsible for:
Full site procurement including scheduling from technical drawings, tendering and placing orders to budget and agreed deadlines
Managing plant and prelim costs across the sites
Managing variation orders, if and when they arise
Appraising invoices and following up any frequent anomalies
Visiting sites to complete monthly stock and specification audits
Assisting the Procurement Manager in maintaining and upholding group deals and specification
Maintaining knowledge of the changing market place to continually achieve competitive prices and investigate new sources of supply
Job Overview
Offered Salary
GBP£50,000 Package Per YEAR


Consultant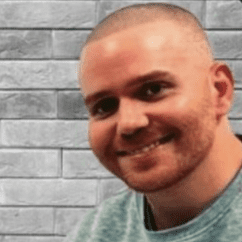 Managing Director + Headhunter