Commercial Manager | Sunderland | National Resi Developer | £70k – £90k + P
Permanent
£90,000 + Package GBP / Year Commercial Manager
Sunderland
National Residential Developer
£70,000 – £90,000 + Package
Commercial Management opportunity for a leading national residential developer, you will support the Commercial Director in setting targets and goals across the commercial department and ensuring that plans are in place to deliver those goals. Manage, motivate and train staff across the commercial function.
To maintain the business culture and control framework within the boundaries set out in the Operating Framework, the Commercial Manual, P.M.I.P. processes.
Required to:
Manage the Quantity Surveying and Buying activities in order that procurement and cost reporting are aligned within the COINS framework and all processes and controls in accordance with the commercial manual and signing authority.
Ensure adequate resources are on site to commence build in line with Development Programmes.
Ensure that developments and contractor tenders are properly reviewed, appraised and value engineered to ensure best value. From land Purchase to being live on site.
Monitor and evaluate subcontract performance and take any appropriate action.
Work with all subcontractors and suppliers to negotiate best deals where appropriate and work with other departments to improve cost effectiveness.
Work on delivering the best possible headline margin without compromising on Health and Safety.
Calculate all the prime costs on developments within the business, reporting any movements in the costs since the preparation of the land purchase exercise. Prime costs to include but not restricted to house pricing, labour costs, site work operations and remediation work.
Negotiate and place orders with labour and material subcontractors on a competitive tender basis.
Ensure that all of the correct tender documentation is issued when a development is being procured.
Ensure a good level of cost reporting and ensure that any cost issues are investigated promptly, so that any required action can be taken to mitigate the impact.
Carry out full CVR process and prepare & present information for P&L meetings, where a lead role should be taken. Ensuring that the correct paperwork is in place.
Ensure surveyor's & buyers maintain development budgets in COINs and BOQ.
Attend site & meetings when Quantity Surveyors are unavailable.
Assist in managing and agreeing Housing Association contracts.
Take responsibility for all SIT and ATP submission packs, ensuring DMD approval of all documents in good time.
Prepare Work in Progress (WIP) projection for annual budget and monthly review.
Job Overview
Offered Salary
GBP£90,000 + Package Per YEAR


Consultant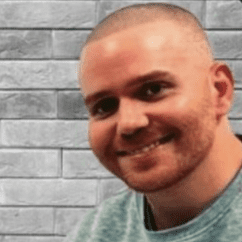 Managing Director + Headhunter