Assistant QS | Leading Resi Developer | Berkshire | Up to £45k + P
Permanent
£45,000 + Package GBP / Year Assistant Quantity Surveyor
Leading Residential Developer
Berkshire
Up to £45,000 + Package
We are assisting a Leading Residential Developer, one that delivers a quality product better than most to recruit an Assistant Quantity Surveyor. To control costs, from procurement to final account for all aspects of cost. Manage administration of sub-contractors and to produce internal valuation sunder the guidance of a surveyor mentor reporting to the Commercial Manager.
MAIN DUTIES
Assisting in the preparation of the sub-contract/supplier enquiry lists for approval.
Preparing full enquiry packs and collating all tender information, ensuring fully compliant tender packs are issued, return tenders are analysed and compliant bids received.
Preparing tender comparison sheets, including making recommendations for placing subcontract orders and negotiation with sub-contractors to ensure full compliance with specification and best practice.
Preparing detailed breakdowns of build costs and include within New Site Start Appraisal (NSSA).
Ensuring new sub-contractors are on the SMAS database and that the certification is up to date.
Carrying out drawing take-offs and producing labour only rates in liaison with the Senior Surveyor, Commercial Manager and Construction Department, including maintaining the databases and distributing information
Updating/producing SWMP plan and Carriers Matrix, including updating Licence Numbers and expiry dates and issue to site as necessary
Ensuring sub-contractor weekly and monthly applications for payment are analysed, checked and interim payments are prepared for approval in line with Authorisation Levels and Commercial Procedures, including keeping payment record sheets up to date, highlighting any claims for additional works outside of the budget estimate summary and settling all final accounts expediently after works are complete.
Issuing variation instructions and contra charges as appropriate.
Pricing non-standard client extras as required and liaising with the Commercial Manager
Updating Cost of Sales in Viability Manager for client extras, after re-budgets and valuations.
Carrying out monthly progress checklists for all sites and inputting on to the valuation system including MOS.
Carrying out monthly valuation including production of Cost Value Reconciliation (CVR) and Cost to Complete Sheet (CTC) including attending Valuation Meeting under the guidance of a surveyor mentor.
Liaising with the Housing Association including producing invoices and H & S pack as required and attend all necessary site meetings.
Liaising with the Design & Technical Department over specification for Code for Sustainable Homes and producing schedules and back up information as required.
Regularly attending sites, a minimum of twice a month, to provide assistance and support to site staff, including meetings with sub-contractors
Assisting in the production of the Group Rebate Form.
Attending meetings that may be necessary in the performance of your duties.
Complying with and upholding company policies and procedures.
Undertaking any additional tasks as may reasonably be required from time to time.
Job Overview
Offered Salary
GBP£45,000 + Package Per YEAR


Consultant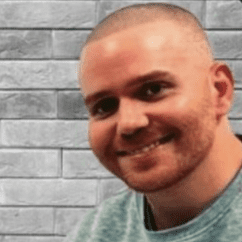 Managing Director + Headhunter