Engineering Manager | Residential Developer | Up to 75k + P | Derbyshire
Permanent
£70,000 - £80,000 +p GBP / Year Engineering Manager
Residential Developer
Up to 75k plus package
Key Purpose of Role To be responsible for managing technical and site infrastructure matters from Land, Pre- development, planning approval through to construction and final estate completions and adoption. To lead the in house Engineering Team and manage consultants to meet the company's development objectives, on target and within budget. To provide best value solutions, coordinate and deliver all engineering and utility design details/information to achieve all necessary drainage and highway approvals, planning approval, building regulations, budget and build programme requirements.
Person Specification: Engineering Manager
Qualifications: HND/Degree in Building Studies/Construction/Engineering or equivalent.
Experience: Experience of technical and engineering aspects of house building design. A good understanding of Highway & Sewer Standards. Construction Design & Management Regulations. Good level of IT literacy with experience of AutoCAD, Outlook, Excel & Word.
Key knowledge and skills: Strong design and planning expertise and technical knowledge. Knowledge of the differing and varying planning requirements, policies and preferences of Local Authorities, Water Authorities and Highways Authorities. Knowledge of specific design and specification features with regards to road and sewer agreements and maximise value to the Company. Knowledge of utility companies, procedures, license and legislating framework. Sound working knowledge of all CAD and other software packages, cost accounting and data management systems used by the company. Understanding of CDM Regulations, LABC/NHBC requirements, Codes of Practice, Highways guides and Water Authority requirements. Excellent communication and presentation skills. Leadership and coaching skills. Persuasion and influencing skills. Interpersonal / motivation skills.
Please contact Ross – We Recruit Group
Job Overview
Offered Salary
GBP£70,000 - £80,000 +p Per YEAR


Consultant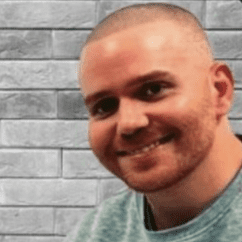 Managing Director + Headhunter