Buyer | Leading Resi Developer | Oxfordshire | Up to £60k + P
Permanent
£60,000 + Package GBP / Year Buyer
Leading Residential Developer
Oxfordshire
Up to £60,000 + Package
The Buyer is responsible for purchasing all materials used in the course of the business. The job holder will develop dependable supply sources and purchase all materials to the Company's exact business requirements, using Group deals where specified, at competitive rates, within budget and ensuring deliveries can be made within build programmes and arranging payment for verified goods. They will also ensure that all Group Purchasing specifications, policies and procedures are adhered to within the company.
KEY RESPONSIBILITIES
Send out enquiries for appropriate materials and collate and analyse the returned quotations.
Place orders with suitable suppliers for specified materials; ensuring goods are delivered on the required date and purchased at the most competitive rates and within budget.
Ensure quality and performance of materials are in line with required standards.
Consolidate purchases of material to achieve maximum economic benefit.
Interview and appoint new / potential suppliers as required.
Study and analyse markets to make recommendations of possible specification changes which would represent savings without detracting from quality requirements.
Encourage and develop, wherever feasible, negotiated agreements with suppliers and manufacturers.
Inform other departments of all relevant information regarding changes in materials, major price
movements, delivery lead times and individual supply situations.
Ensure that Group Buying deals are used. Arrange, wherever possible, Group Buying deals, in
conjunction with the divisional Commercial Director and the Group Commercial Director.
Maintain the purchasing computer information system for the Division; ensuring site access for
materials is maintained.
Action site requests for additional materials that are not covered on the bulk orders.
Authorise all site call-offs for bulk materials.
Order and authorise the hire of plant equipment and small tools.
Chase deliveries from suppliers that are overdue or urgent.
Meet representatives for information on new product, price queries, delivery problems and general partnership building.
Visit suppliers' premises to assess products and procedures.
Organise health and safety and welfare / utilities facilities for sales and site staff – including compound set up and sales cabins.
Liaise with relevant colleagues across the business with relation to new site starts, technical problems, new suppliers and general queries.
Contribute to improving the business, protecting and enhancing the reputation of the company, by putting forward new ideas and, when requested to do so, implementing change.
Job Overview
Offered Salary
GBP£60,000 + Package Per YEAR


Consultant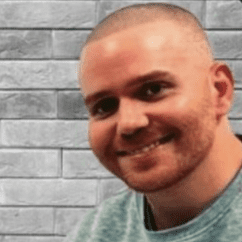 Managing Director + Headhunter