Senior QS | National Housebuilder | Wolverhampton | Up to £75k + P
Permanent
£75,000 + Package GBP / Year Senior Quantity Surveyor
National Housebuilder
Wolverhampton
Up to £75,000 + Package
You will have full commercial management responsibility for a number of housing projects, liaise with suppliers and make key decisions regarding the procurement of labour and materials. Collaboration is also key to the success of this role. You will work very closely with our site management, finance and design teams and own the reporting of key costs incurred across multiple sites.
The Senior Quantity Surveyor will have Full commercial management of a number of housing projects from conception to completion. Provide information, where necessary, for the land purchase exercise that will enable clear materials and labour costs to be considered at that stage.  Manage the flow of Health and Safety information from the Commercial Department. Carry out Commercial duties as defined within CDM.  Monitor and report build costs periodically reporting any savings and excesses.
What you will do:
Full responsibility for the procurement of subcontractors
Collaborate with departments across Taylor Wimpey to improve cost effectiveness and ensure timely delivery of projects whilst providing cost advice on any aspect of the build as and when required.
Develop a close relationship with the site teams and a detailed knowledge of your allocated sites by maintaining a visible site presence, ensuring all developments are visited regularly and attending site meetings as required.
Liaise with subcontractors in order to ensure sufficient resources are available and assist in the monitoring and evaluation of contractor performance.
Complete the apportionment of total prime costs to individual plots and produce a profit analysis for the Director.
Undertake valuations of production at budgeted cost monthly and split the cost of profit completions and potential future profit to estimate a value for work in progress.
Report on savings and excesses against budget costs to the Director.
Attend relevant project, concept, pre-tender, pre-start, specification, and any other relevant meeting as required
Input and maintain any computer based databases or systems.
Attend site on a regular basis to complete Commercial functions and support the site teams to running an efficient development.
Job Overview
Offered Salary
GBP£75,000 + Package Per YEAR


Consultant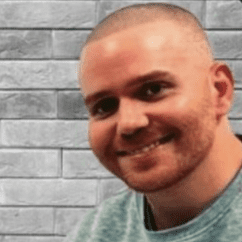 Managing Director + Headhunter