Technical Manager | Off Site Build Contractor | Essex | Up to £85k + P
Permanent
£85,000 + Package GBP / Year Technical Manager
Off Site Build Contractor
Up to £85,000 + Package
Essex
Leading Contractor seeking an experienced Technical Manager to compliment the existing Technical Team. The employer delivers services including but not limited to, International Procurement, Warehousing, Build Off Site Manufacturing, Logistics and On Site Installation.
The Purpose: Lead & manage the implementation of planning and delivery both effective and quality full working drawings,
approvals for our panel designs.
Key Deliverables:
Lead and manage the Technical/ Design team to ensure the timely and accurate production of quality manufacturing
drawings.
Collaborate and manage structural engineering and SFS drafting models.
Ensure design compliance with statutory bodies, building regulations, accreditations and any planning requirements.
Lead and chair effective team meetings including but not limited to:
Project Review Meetings;
Design Team Meetings;
Technical Quality Meetings;
Any other departmental meetings as required.
Appoint, liaise and manage consultants within the Technical/ allocated project budget.
Create, implement and develop technical working practices and procedures; implementing detailed knowledge and
extensive experience of 3D construction CAD packages
Communicate and with Client Design Teams to ensure drawing integration and enrichment
Delivering design elements of project execution plans on time, with management and reporting on progress
Lead discussions with supply chain management team to specify cost effective, high performance materials for
modular products
Work with Manufacturing Department to cascade design information into work flows and work instructions for factory
floor
Overall responsibility of the timely and accurate production and certification of project bill of materials
Map out the technical digital information flows for the introduction of PLM and MES systems
Lead the work on the structured parts library including engagement with potential supply chain partners to help
create, populate and maintain structured product data master files
Effective management and development of all direct report employees aligned with organisational strategy, culture,
values and HR practices
Continuous improvement and innovation with best practice and legislation change solutions and initiatives
Any other duties commensurate with this post.
Job Overview
Offered Salary
GBP£85,000 + Package Per YEAR


Consultant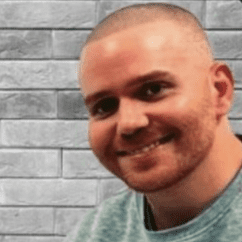 Managing Director + Headhunter