Senior QS | Leading Housebuilder | Norwich | Up to £70k + P
Permanent
£70,000 + Package GBP / Year Senior Quantity Surveyor
Leading Housebuilder
Norwich
Up to £70,000 + Package
We are recruiting for a leading Residential Developer, seeking Senior Quantity Surveyor for a commercial team in the East of England.  The Senior Quantity Surveyor will form part of the divisional commercial team and ultimately be responsible for the control and management of all development costs from the original budget to final accounts and development completion.  You will control the procurement and management of the supply chain to minimise development costs ensuring value for money and cost effective, quality and timely construction. You'll be involved in a wide range of activities and be able to contribute towards best practice and continuous improvement initiatives.  You will produce project cash flows, evaluate and agree sub-contract orders and variations, use the company's payment systems and carry out monthly cost value reconciliations and attend regular site meetings.
The Senior Quantity Surveyor will have a commercial background in the residential or house building sector with a good technical knowledge of housing development.  You'll demonstrate a good understanding of contract law and administration and have experience within supply chain procurement, contract variations, negotiations and claims.
Responsibilities
Work closely with the Regional Commercial Manager and Divisional Commercial Team to review, monitor and lead on developing policies, processes and procedures.
To contribute towards achieving a high standard of build quality through robust procurement.
To provide strong technical expertise, advise and guidance to the wider surveying team.
To maintain budget control of large and complex developments by taking a pro-active approach in forecasting and projecting cost overruns and reductions.
Produce whole project cash-flows; maintain and update on a monthly basis, monitor current work in progress costs in line with build programme against cash-flow.
Evaluate and agree subcontract variations and customer extras.
Sub-Contract Management to include preparation of tenders, procurement of subcontractors, writing detailed contract specifications or bills of quantities.
To carry out monthly site Cost Value Reconciliations (CVR's); undertake review of costs incurred for the whole development challenging where necessary overspend or projected cost overruns of sub-contract works, materials, technical fees and design, site overheads and sales and marketing.
Attend site progress meetings and carry out site inspections as necessary.
Promoting and acting in accordance with Orbit Group values, policies and procedures.
Job Overview
Offered Salary
GBP£70,000 + Package Per YEAR


Consultant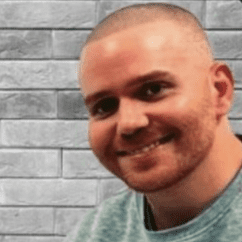 Managing Director + Headhunter