Technical/Senior Technical Coordinator | Tier 1 Developer | Oxford | £45,000-£65,000+P
£45,000 - £65,000+p GBP / Year
Summary
The Technical Coordinator will assist the Technical Manager in managing the Technical function of a site-based project on all technical, engineering and architectural aspects of the business – from commencement on site to completion and final adoptions and handovers. They will ensure that information is produced, checked and distributed on programme to the correct quality and within
Responsibilities
Manage the external design team and specialist consultants to ensure that all construction documents are provided within the agreed development programme and budget.
Arrange, co-ordinate and manage all Design-Technical Meetings with other departments in a timely and efficient manner, ensuring all relevant action points are noted and recorded.
Review and scrutinise design drawings, specifications and details for compliance, buildability, VE options throughout all stages of the design process. Distribute project specifications.
Receive, co-ordinate and check specialist subcontractor and supplier information.
Attend specialist supplier and subcontract meetings as required.
Manage the distribution of preliminary, construction and as-built information internally with the Document Controller (where applicable), addressing department feedback, and producing a high quality, fully coordinated design package.
Ensure Building Regulations and Warranty conditions are cleared without delay to the project and without risk to the business.
Ensure statutory approvals (for example, S278, S104 and S38 agreements) are obtained in a timely manner.
Manage enquiries and applications to statutory service companies and local authorities.
Resolve design and building problems, contacting relevant personnel and consultants, as appropriate.
Attend and report at monthly site Project Review Meetings if required.
Liaise with Planning, Commercial, Health & Safety and Sales Departments.
Provide site support and manage responses to technical requests for information.
Manage changes to the technical project information through the Company's discounted cash flow process.
Prepare and check brochure plans.
Assist in the preparation of operations and maintenance manuals; incorporating a Health and Safety file for hand over to management company and / or housing association.
Comply with Company contracts, regulations and administration systems in force at the time.
Keep up to date with correct building products and techniques, current building regulations and relevant supplementary legislation that may impact the performance of the required duties.
Benefits & Rewards
Generous holiday entitlement with service days
Flexibility in working hours
Holiday buy, sell and carry over
Volunteering days
Employee recognition
Competitive bonus scheme
Company Car
Healthcare
Cycle to work scheme
Enhanced maternity/paternity pay
Pension Scheme
Share Plan
Wellbeing initiatives
Employee discounts
Job Overview
Category
Category not defined
Offered Salary
GBP£45,000 - £65,000+p Per YEAR

Consultant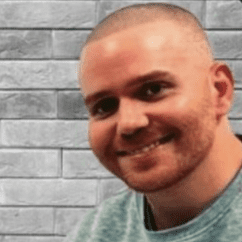 Managing Director + Headhunter