Technical Coordinator | Tier 1 House builder | Southampton | £45,000 – £55,000 +p
£45,000 - £55,000 +p GBP / Year
The company, are a FTSE 100 listed company and a leading UK house builder serving local communities across the UK and delivering around 15,000 homes a year. They have 30 operating businesses in England, Wales and Scotland, three house-building brands and three off-site manufacturing facilities.
They are now looking to recruit a talented Technical Co-ordinator to join the Technical Team. This role reports to Technical Director and will have regular contact with external consultants.
The purpose of the role is to co-ordinate all technical information including Building Design, Highways, Drainage, Utilities and Sustainability on projects from inception to completion whilst working to the Management team's technical brief.
The role will include:
To manage the flow of technical information on a number of projects at any given time to ensure the projects are built on time and within budget
To check and approve architect's and engineer's drawings and assist in the management of external consultants to minimise issues, thus maintain strong working relationships and strengthening the regional performance
To monitor the discharge of planning conditions, issue timely construction drawings and ensure enquiries and applications go to statutory service companies and local authorities to provide the highest standard of compliance for the Technical Department
To liaise with other company departments providing technical assistance whilst maintaining the highest standard of Health and Safety creating safe environments
To liaise with the NHBC/LABC on Building Regulation matters and discharge conditions so the region will be compliant and the Sales team will be able to release plots for sale
Prepare and approve conveyance plans, legal plans and monitor technical specifications so the Technical team have the relevant approval for the Sales Team to progress the sales process
To provide CAD work as required for the projects so to support the wider technical team and ensure the highest standards
On occasion to deputise for the Technical Manager to provide support and assistance to the team
What experience, qualifications and skills are we looking for?
Experience of working within a residential developer
Capable of producing viability layouts, detailed planning layouts for submission and other planning application supporting documents.
Experienced with the use of AutoCad and the production of working drawings for construction use.
HND/HNC or equivalent qualification in construction
Understanding of general design and technical processes with a reasonable knowledge of building regulations.
Full UK driving licence
Benefits
Salary competitive (DOE)
Company car or car allowance
Contributory pension
Life cover
Healthcare
Bonus
2 day WFH
Job Overview
Category
Category not defined
Offered Salary
GBP£45,000 - £55,000 +p Per YEAR

Consultant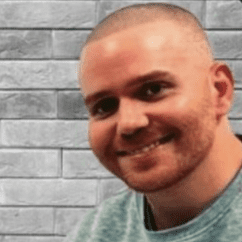 Managing Director + Headhunter