Senior Technical Coordinator
£50,000 - £60,000 +p GBP / Year
Senior Technical Coordinator
One of the UKs Leading Housebuilders
Up to £60,000 basic salary plus package
About the company:
If you are interested in a career working for one of the top 4 developers in the UK then look no further! This opportunity is for one of the leading housebuilders in the UK who has built over 100,000 homes. They are recognised throughout the construction industry for their regeneration schemes whilst they have successfully grown from a small, family owned company to one of the most successful housebuilders in the UK.
This highly profitable and highly respected developer take absolute pride in maintaining an optimum level of staff retention and believe in developing strong teams organically within their dynamic regional units. The company constantly thrives to achieve the highest standards in the house building industry in terms of the finish of their properties, the aesthetics of the buildings and the customer service that is offered prior to and following completion.
As an employer they appreciate that to maintain high standards across the board they are wholly reliant on their staff to achieve this, therefore they reflect these standards regarding the staff that they employ and ensure that those who are lucky enough to work for them are looked after extremely well in terms of job satisfaction, career prospects and remuneration.
Duties and Responsibilities:
To control drawing information and distribute as necessary to internal and external team
members. To manage consultants to ensure that drawings are coordinated and accurate.
To manage consultant fees and forecast site completion fees. To ensure that fees are
paid in accordance with agreed fee schedules or withheld where there is a dispute over
consultant services.
To manage all aspects of the design to ensure that current information is available to
whoever needs it within a pre-agreed programme, and be clear, accurate, economic and
practical as possible.
To ensure regular Design Team meetings occur with the relevant consultants at the
appropriate stages, these to be carried out against a set agenda
To coordinate the design and specification of remedial details on Historic sites to ensure
EWS1 surveyor and Fire Engineer's approval
To coordinate Historic site inspections by specialists (e.g. Fire Engineers, Forensic
Architects etc)
Pre Site Start
To support land acquisition working with the Land team to carry out any required
technical due diligence.
To take over from the Land Department initial schedules and instigate the selection of
materials and finishes for the development, as indicated on the drawings or on a plot by
plot basis.
To manage the clearance of all Planning Conditions and Building Control conditions,
particularly those relating to pre commencement. A schedule to be kept updated to show
progress on clearance of conditions and to be monitored with design team to ensure
early clearance of conditions.
To coordinate 3rd party approvals (e.g. Freeholder, Leaseholders) to allow works to be
carried out on Historic Sites. Working Drawings and Detailed Design.
To tender working drawing consultants, complete a tender comparison and select the
most suitable consultants in conjunction with the Technical Director.
To manage the consultant team to ensure all necessary information is delivered in
accordance with the agreed programme.
To agree with the consultant a schedule of information required for the groundworks,
superstructure and detail packages, which will list all of the drawings we expect to
include the scale and drawing number. This to include any new standard or special
details.
To agree a programme for final issue of information and within the overall time from
dates for receipt of partial information.
To ensure that a senior person at the consultants has checked all information sent out,
even if it is partial information. Put the onus on the consultants.
To check incoming information from the consultants and ensure any comments are fed
back quickly.
To liaise with the consultants to ensure that, architectural, engineering and M&E
drawings are properly coordinated.
To ensure that subsequent changes necessary to design after permission has been
granted, are communicated to the Planning Authority, so that any alterations or a
subsequent planning permission will be granted speedily as minor items.
To ensure that site specific specifications are issued and kept up to date.
To check and ensure that specialist manufacturers' details are coordinated with working
drawings.
To ensure that any electricity sub station housing is properly detailed, and that planning
permission is obtained for it. To ensure that substation legals are progressed
expediently and in accordance with the construction programme.
To ensure NHBC Building Regulation approval is obtained, and all conditions are
cleared promptly.
To ensure that SAP/NHER Certificates are obtained for each plot, and passed to NHBC
and Sales Department. The details are to be included in specifications and other relevant
documentation.
To ensure Secured by Design Certificates and regulations are adhered to, where
required.
To ensure the Conveyance plan is produced in conjunction with the engineering
consultant, and issued. (This to include any requirements for Section 38, open space,
wayleaves/easements or management arrangements).
To apply for postal addresses and postcodes from Local Authority, and issue when
available.
Sales Information
To oversee in conjunction with the Sales Department, the design of the sales garage and
its relationship to the landscaping and fencing to the sales area.
To provide information to the Sales Department for production of the brochure and
check technical aspects of the brochure in conjunction with the Sales Manager.
Pass on to Sale Department the SAP Certificates for display on site.
Meetings.
To attend the following meetings.
Monthly
Technical meetings.
Site meetings.
Housing Association meetings.
For each development.
Pre-planning meetings.
Design meetings.
Site handover from Land to Technical.
Pre commencement meeting.
Legal pre-launch meeting (as required).
Visit site at regular intervals.
Carry out any other reasonable tasks in accordance with operational needs as requested by your managers.
In return we can offer you: Competitive salary Competitive annual bonus Company car / car allowance 25 days holiday, plus bank holidays Contributory pension scheme Life assurance
Please contact Ross – WRG
Job Overview
Category
Category not defined
Offered Salary
GBP£50,000 - £60,000 +p Per YEAR

Consultant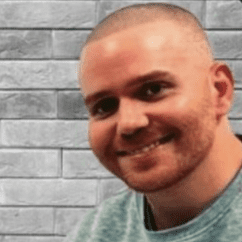 Managing Director + Headhunter