Buyer | National housebuilder | Norfolk County | £45-£55k + P
Permanent
£55,000 + Package GBP / Year Buyer
National housebuilder
Norfolk County
£45,000 – £55,000 + Package
With a watching brief on choice of material, cost, customer satisfaction and sales, and other critical issues, our Commercial team – which comprises Estimators, Quantity Surveyors and Material Buyers – has one objective: to deliver best quality homes, at the best possible cost. Their work is fundamental to our continued viability as a business and presents a fast-moving challenge that will exercise your creativity and commercial flair to the full.
Reporting to the Senior Buyer, you will manage an efficient materials purchasing process on up to two sites.
You will be expected to:
Prepare all procurement duties and exercises
Be aware of new materials to the market which would assist the business
Schedule and place material and plant orders with Group National Suppliers where appropriate or general suppliers, optimising cost and quality.
Attend internal pre-start meetings and Team Meetings as required
Check Architects/Engineers drawings for discrepancies and compliance with the required material specification. Thereafter resolving any queries with the relevant consultants/Technical department.
Ensure correct specifications are being used
Produce material cost schedules and budgets with cost codes for new sites and as required, and to review material cost codes to ensure budgets are not exceeded
Produce schedules for material enquiries, sending to suppliers for costing and assessing quotations and supplier's schedules to ensure they are correct, prior to placing the respective orders
Project and report material cost increases as they arise
Provide site material accruals on a monthly basis
Compile quarterly material valuations for presentation to the Surveyor to be incorporated in the respective valuation meetings
Resolve invoice queries with the Accounts department
Carry out material on site checks and produce reports as required
Attend site weekly to ensure there are no problems with supplies/materials
Raise office and Sales and Marketing orders
Job Overview
Offered Salary
GBP£55,000 + Package Per YEAR


Consultant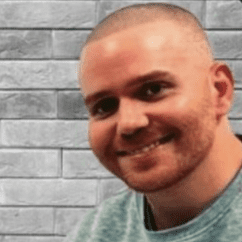 Managing Director + Headhunter